What is Monday Night Racing?
For all roadies or anyone who'd like to get faster on a bike, Monday Night Racing is back!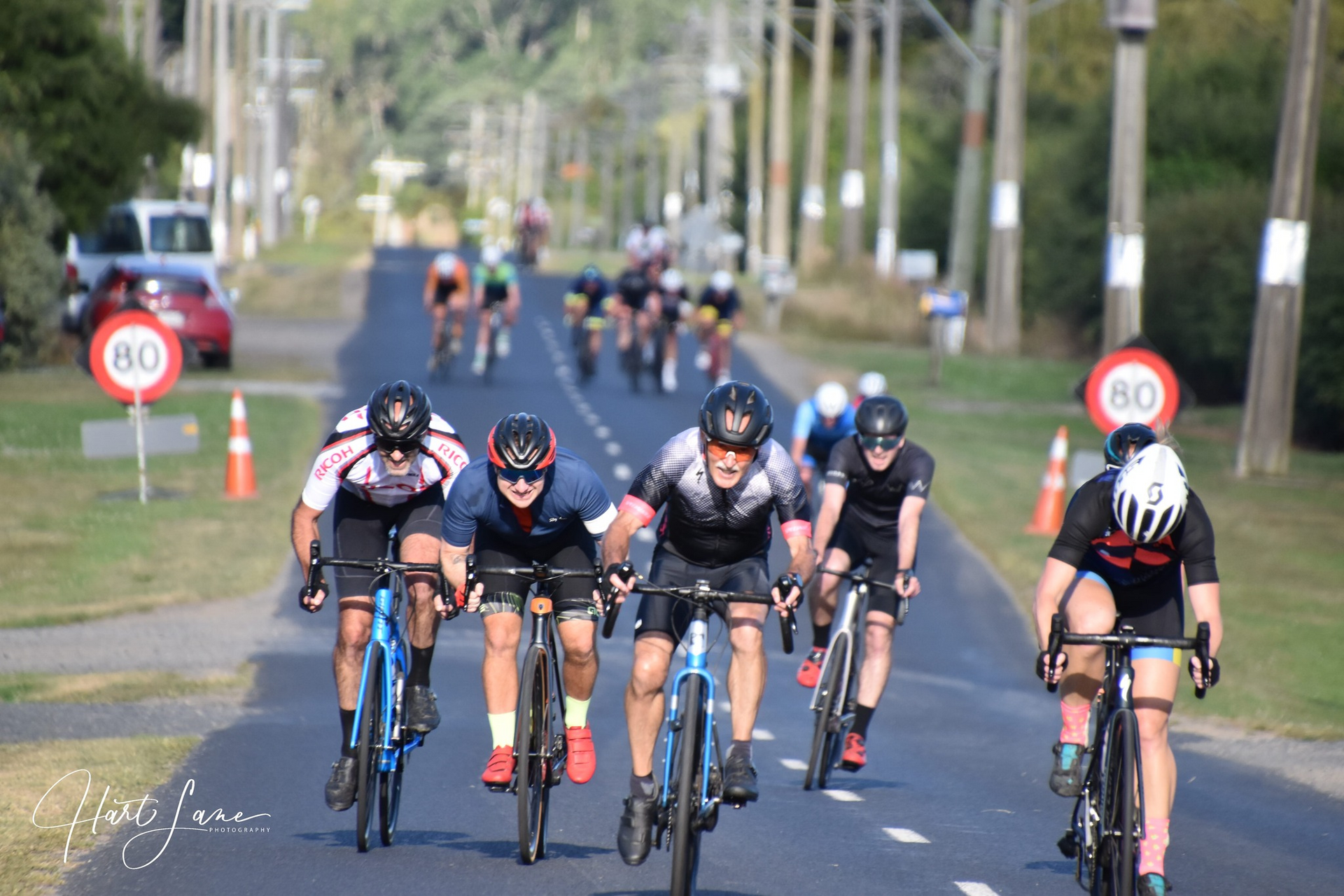 For all roadies or anyone who'd like to get faster on a bike, Monday Night Racing is back! 

We caught up with Jeff, who has a fair amount of road racing under his belt, but this will be his first time riding at MNR, so we thought we'd ask him what it's all about. 

What is Monday Night Racing? 
Monday Night Racing (MNR) is the marquee road racing series held each year here.  It is split into two series across the summer months, with each series consisting of 10 races and held (surprise!) on Monday evenings. You can participate in as few or as many of the races as you like!  In addition to individual race results, there is a point-scoring system for the entire series, where riders get 10 points for a 1st place finish down to 1 point for a 10th place finish, which accumulate over the series. 

What if I'm not a super fast rider, but still want to try a race?  
That's no problem!  MNR has racing Categories 1 through 4, a development category, and even junior grades. There's a racing category for everyone from those new to cycling or racing to the seasoned veterans, so you'll always be competing against other riders at or near your own skill level. The Cat 1 races are a little longer (about 37km), while the races for juniors and newer riders are between 15 and 20km.

Where and when is MNR?
MNR events are held just north of downtown Mosgiel, about 20 minutes from Dunedin.  Each of the races in the series tends to be a variation on a standard circuit, with the number of laps determined by the category of the race.  There is a link to the route for each race course on the series website.  Sign-on for each event is from 5:30 to 6:00 p.m., there is a compulsory race briefing at 6:10 p.m., and the first race kicks off at 6:15 p.m. Because the races are generally held on a repeated circuit, it's great for spectators.  Your family and friends can cheer you on from the roadside and get to see you race by several times.  

What do you do exactly? 
The MNR events are generally "circuit races", which means a number of laps of short(ish) route.  It's great as a racer because you can start to anticipate turns and get a feel for the lead up to the finish line in advance of the final lap.  
In a typical circuit race, you'll find yourself (hopefully) sticking in the bunch and trying to conserve energy in the early part of the race, then taking advantage of that saved energy at the end to either try for a solo breakaway to the finish line or to win in a group sprint.

How do you sign up?

 It's really easy to sign up and only takes a couple of minutes.  It costs $5 a race, which is amazing - I am used to much more expensive entry fees for a well-run race series!  You also get a discount per race if you sign up for the whole series. 
The organisers prefer that you sign up ahead of time here but you can sign up at the race site (using cash only).
> If you are more interested in racing against a clock, there is also the Bike House Time Trial and Team Time Trial race series. Time Trials are known as the "race of truth", because it's just you (or your team) alone on the 20km course, trying to finish as quickly as possible.   The Time Trial races are held Sunday mornings on a 20km course in Outram. 
Photos by Megan Boivin - Hart Lane Photography
Website by The Bold