Old Ghost Road
The Old Ghost Road track is the longest singletrack ride (85km) in New Zealand, winding through remote valleys, mountain tops and river gorges.

Aimee has returned from her epic bike adventure where she biked a few of Aotearoa's finest trails including the Old Ghost road.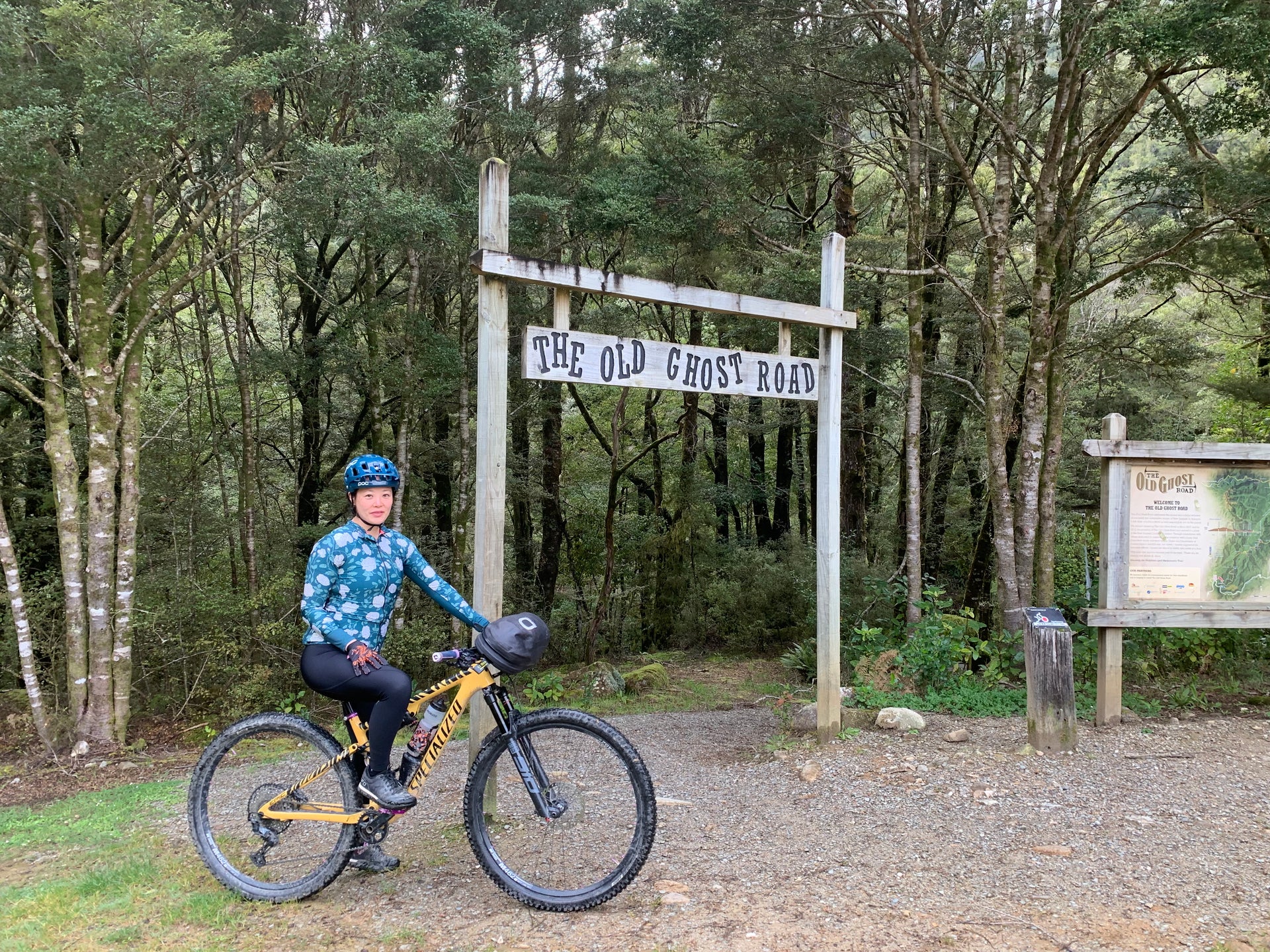 From: Lyell
To: Ghost Lake Hut (And Back)
Total Distance: 60km
Total Elevation: 1200m
BIKE
Specialized Epic Evo Comp – 2021
Burgtec Penthouse Flat Pedals Mk5 – Purple Rain
Aeroe Handlebar Mount & 11L Aeroe Pod
Garmin Edge 830 computer
We were nearing the end of our trip to the top of the South Island where Josh decided to come up with a brilliant idea "Hey Aimee, instead of doing 2 days to do the Paparoa lets do a day trip on the Old Ghost Road followed by a day trip on the Blackball end of Paparoa?". One thing you always must know when travelling with Josh: plan for nothing and be up for anything! This question was followed up with a HELL YES! I had unfinished business on the Old Ghost Road. The first time did the Old Ghost Road two years ago in early September and all I can say is that was one hell of a three-day adventure. A few memories that come to mind is snow, upside down in a bush, strapping tape, Vodka and Raro, and New Zealand's rugged wilderness! But that story might have to be for another time.
For those of you who haven't heard of the Old Ghost Road, let's just give you a bit of background information; The Old Ghost Road is an epic 85km single-track adventure through remote valleys, mountain tops and river gorges. It is located on the West Coast of the South Island and starts at Lyell and finishes in Seddonville; it is rated a Grade 4 (advanced) mountain biking trail.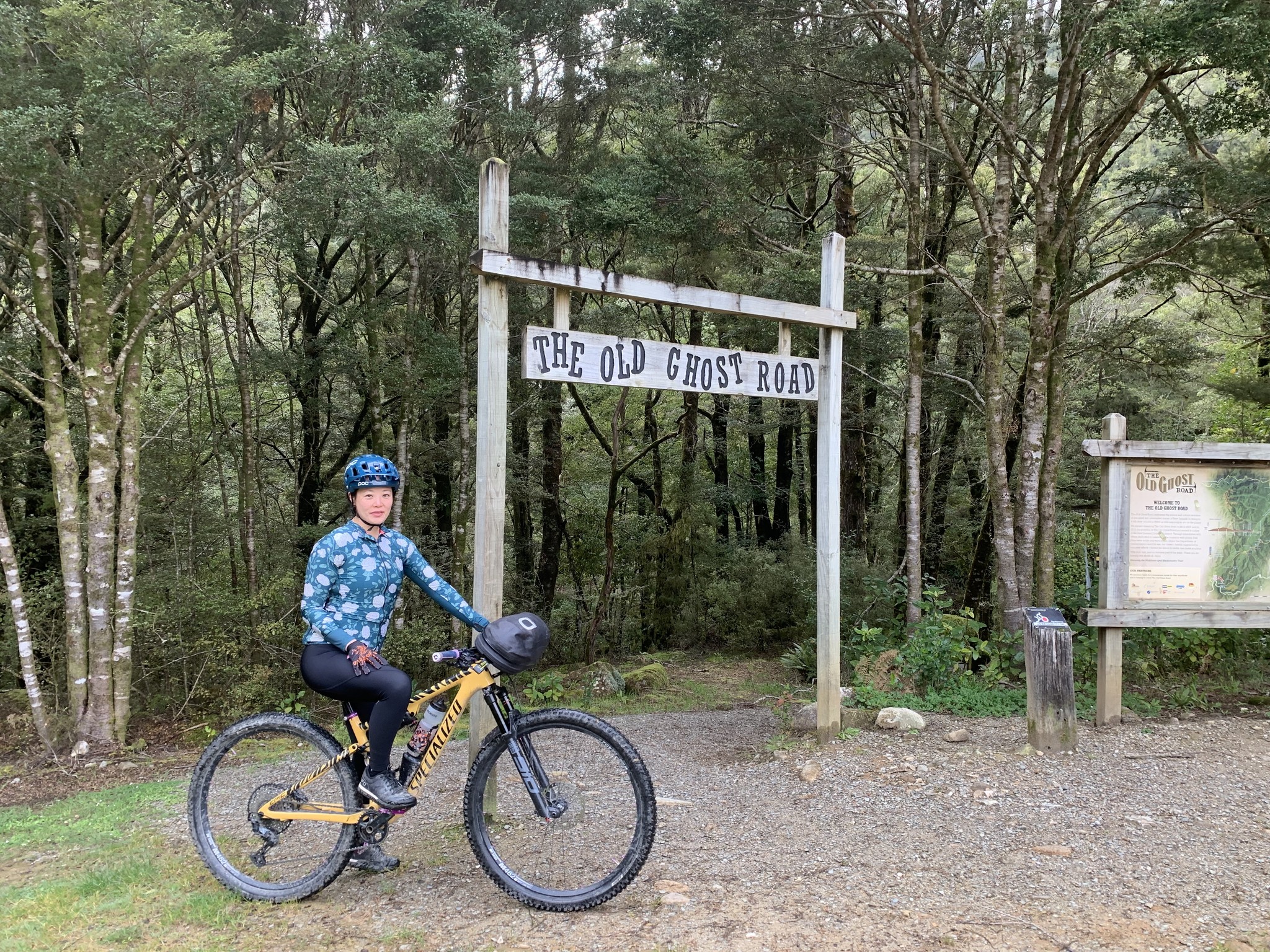 Josh and I woke up to a fresh overcast morning, after a decent cooked breakfast (This consisted of a "Brekkie wrap" – Tortilla wrap with scrambled eggs, Kransky Sausages, Hash Browns, Avocado and Chilli Jam Mayo. YUM) and a few pics for the Gram, we were off! 30 seconds into the ride came the first hurdle – The swing bridge. It's quite fun to ride your bike across just be aware that the bouncing makes the steering just that extra bit tricky! Already I had roughly broken the ride down in my head just so that I could see how we would go timing-wise and making sure we had enough daylight; first stop Lyell Saddle Hut (18km). This first bit wasn't too bad, but it does put you in a false sense of security - a nice wide track quite like Dunedin Signal Hill's Big Easy but with a slightly steeper gradient. The first part is filled with historic sites and relics from when there were settlements here during the West Coast Gold Rush in the 1860's and the beautiful lush West Coast rainforest definitely helps to distract the mind.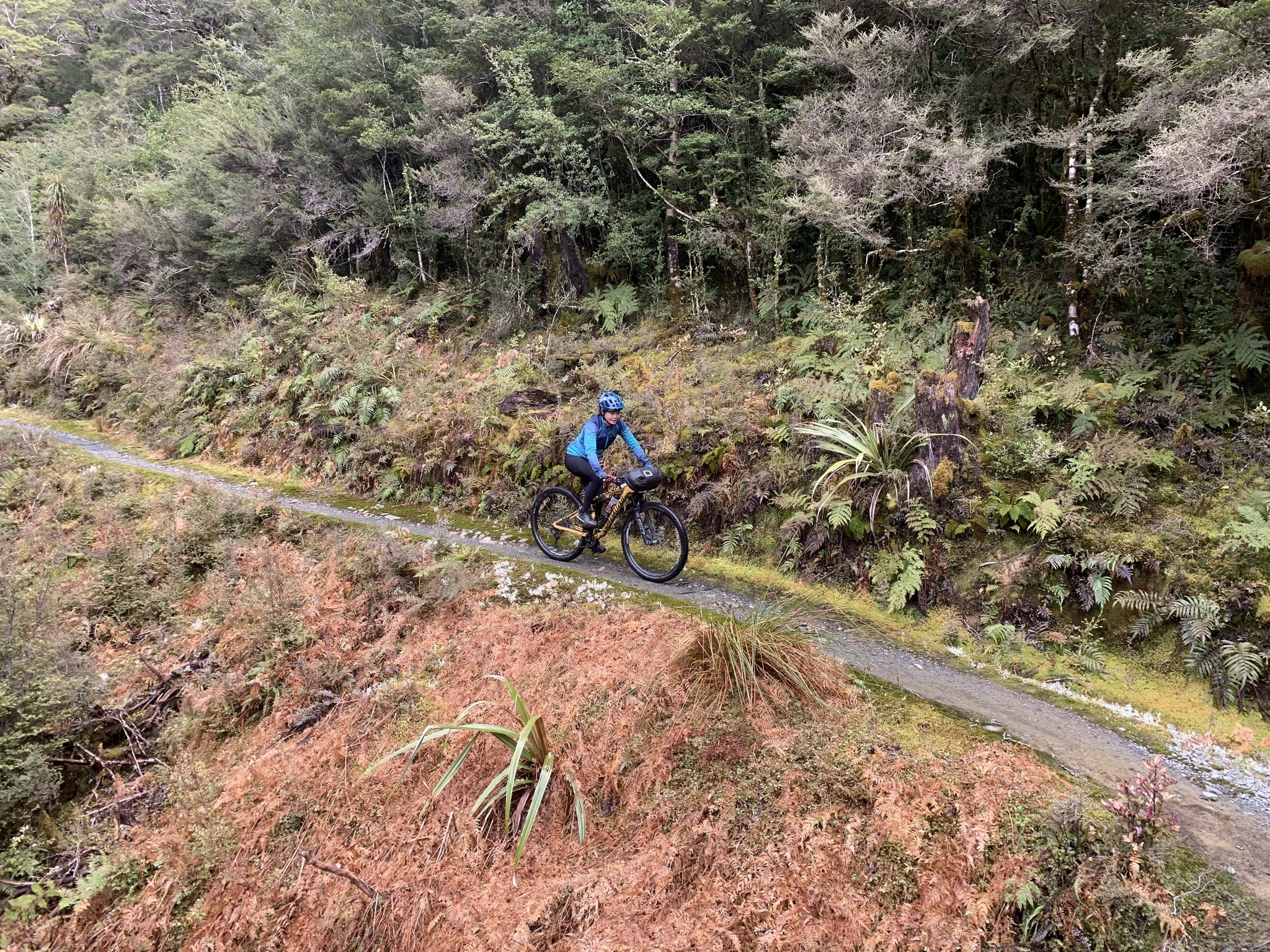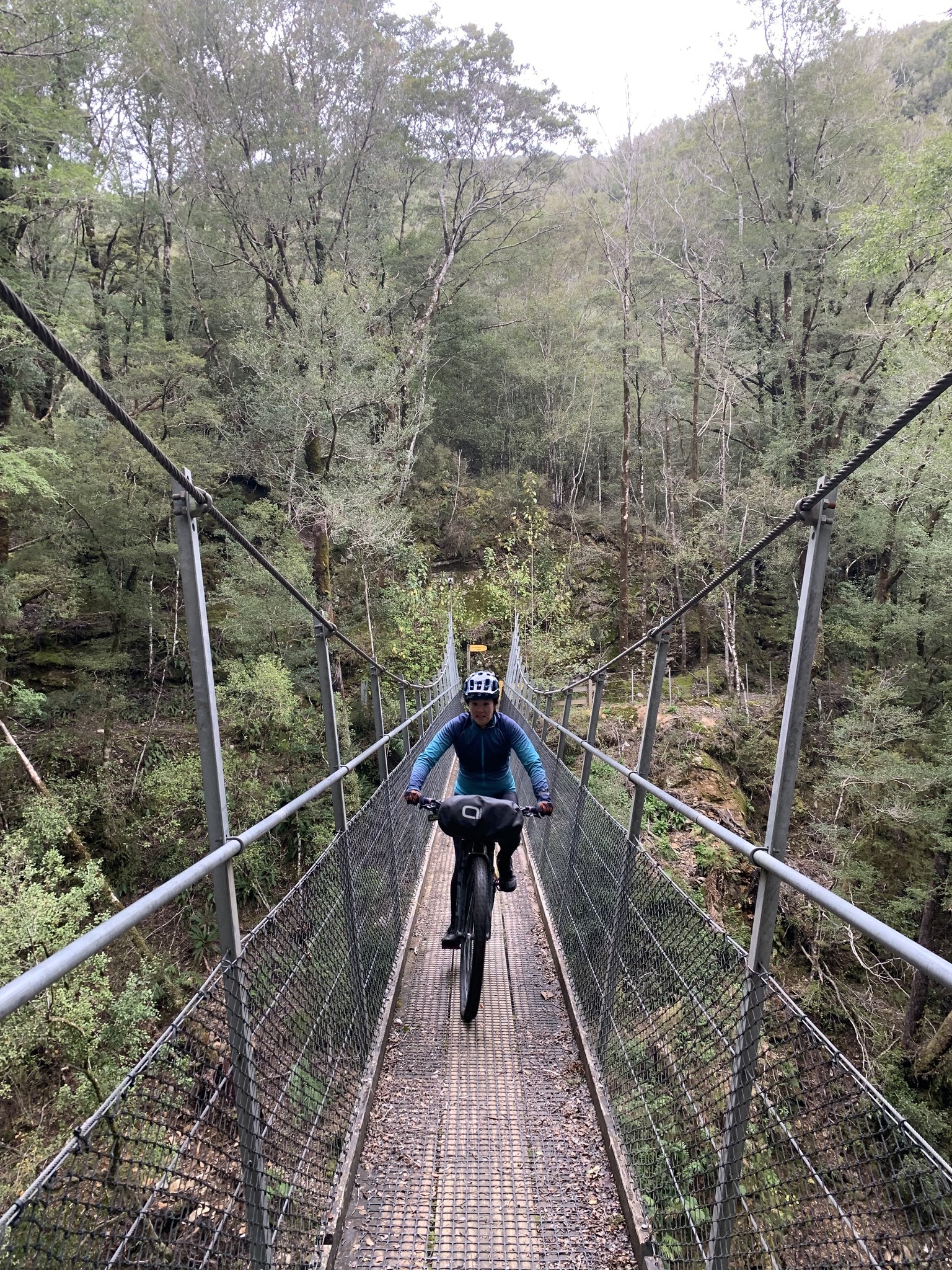 We managed to make it to the hut in roughly two and a half hours. Not bad considering it's about 700m of climbing. After a quick smoko and checking out if my goat impression was good enough to get close to one of the local natives, we were on the saddles again. Thinking that most of the climbing was behind us, I thought it was going to be smooth sailing right up until Josh opened his mouth "Now for the really S@#& bit." Dammit! This is where the landscape becomes a bit more alpine and the track narrows slightly and turns into a rough granite rock surface not too dissimilar to riding on a dried-up stone riverbed. Mid-way on this section I had to really dig deep to find my happy place, lots of singing (mostly pop and a bit of D&B), a bit of pushing, lots of lollies and a heap load of internal chanting "the downhill will be fun, the downhill will be fun."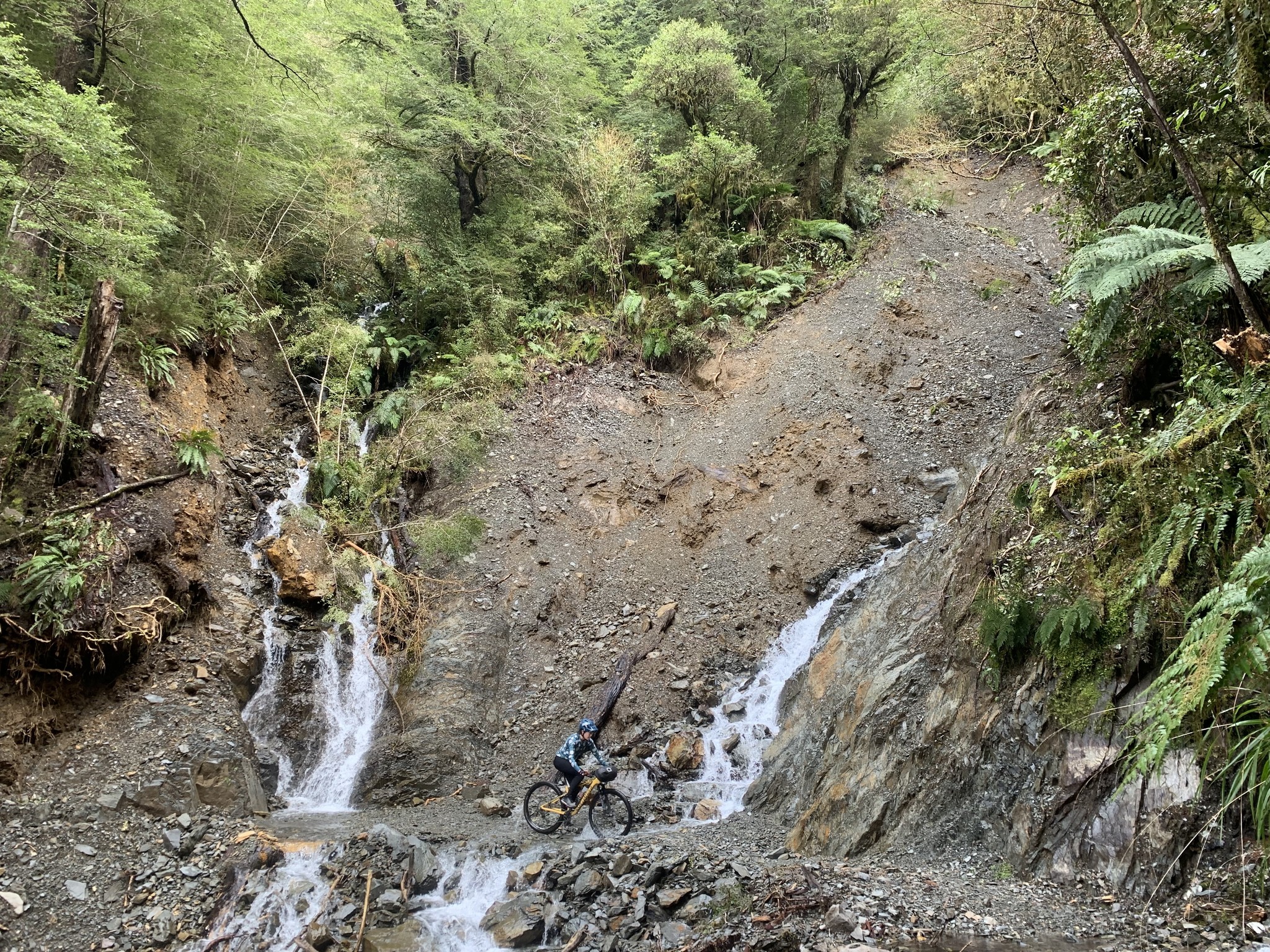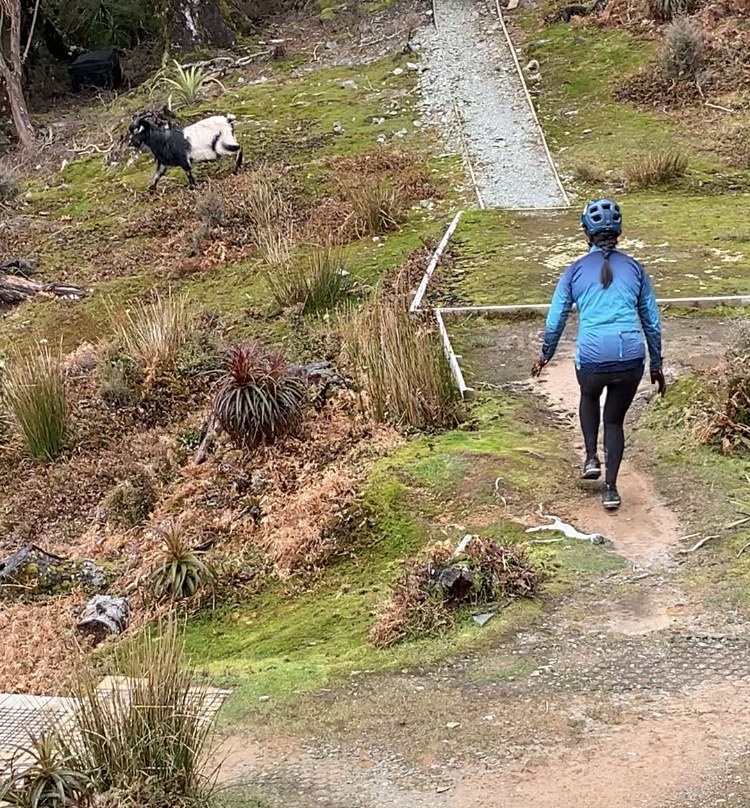 We finally break out of the bush and all I feel is relief! LUNCH TIME! Now this next part from Lyell Saddle to Ghost Lake Hut is new territory; This section was covered in knee deep snow the previous time, so I was looking forward to riding it rather than baby crawling and dragging my bike. We are now completely exposed on top of a rocky mountain; the views are breathtaking, and you get a real sense of achievement, but the journey must go on. The trail then morphs again, this time into a hard compacted gravel surface mixed in with big rocks, little rocks and rocks the size of your average husked coconut, not to mention a steep drop-off on the outer edge. From memory I though Ghost Lake hut is a stone's throw away but again I had poorly mis-judged this, we had 6km to the end goal. Even though this part was the most technical it was possibly one of the most fun and exhilarating sections. Whether it was due to the super stable and nimble Epic Evo? Or whether it was just the transition to descending? All I know is that I had one big grin on my face arriving to Ghost Lake Hut. 15 minutes later….UGH! Now time to pedal back to the car.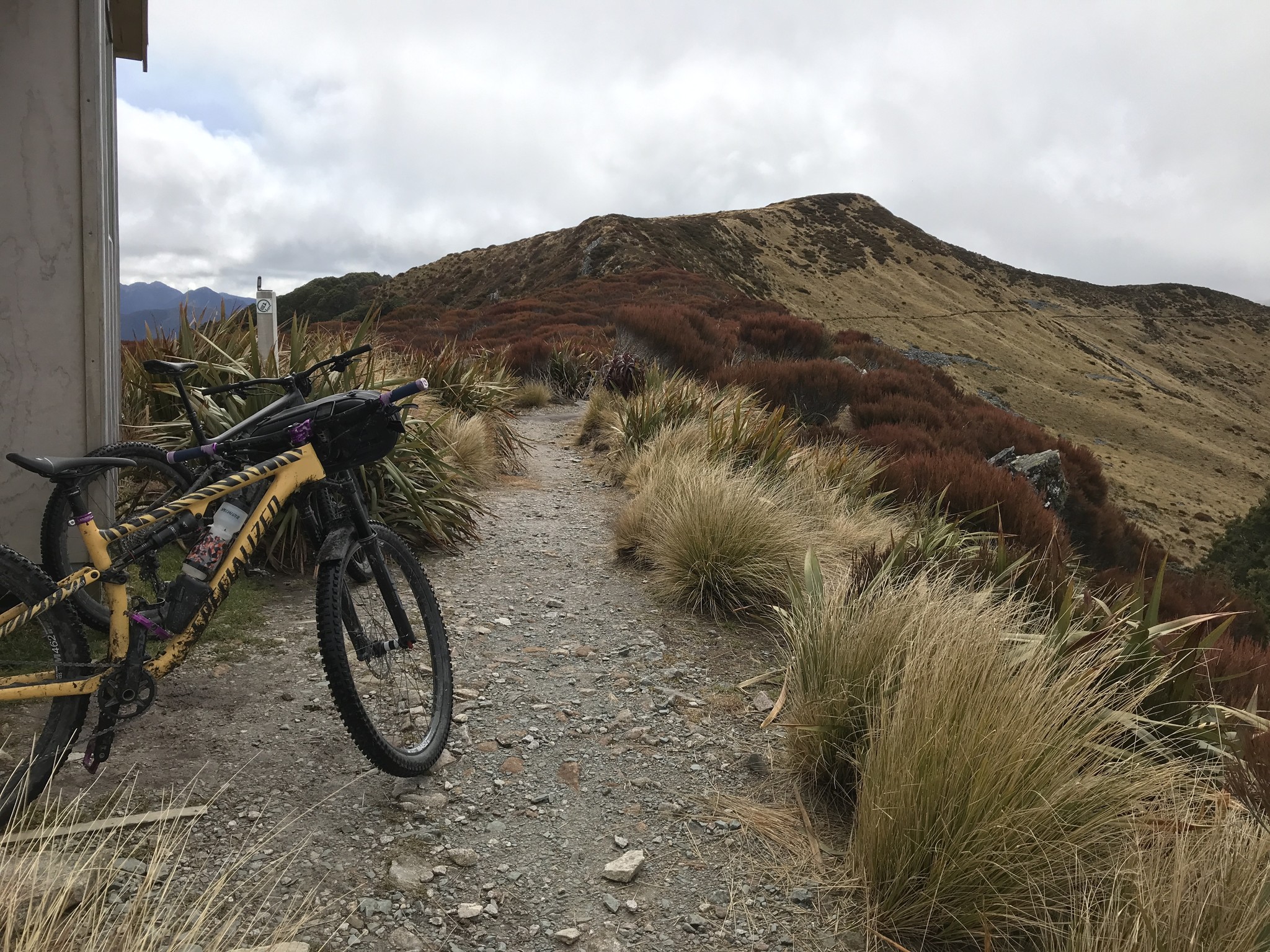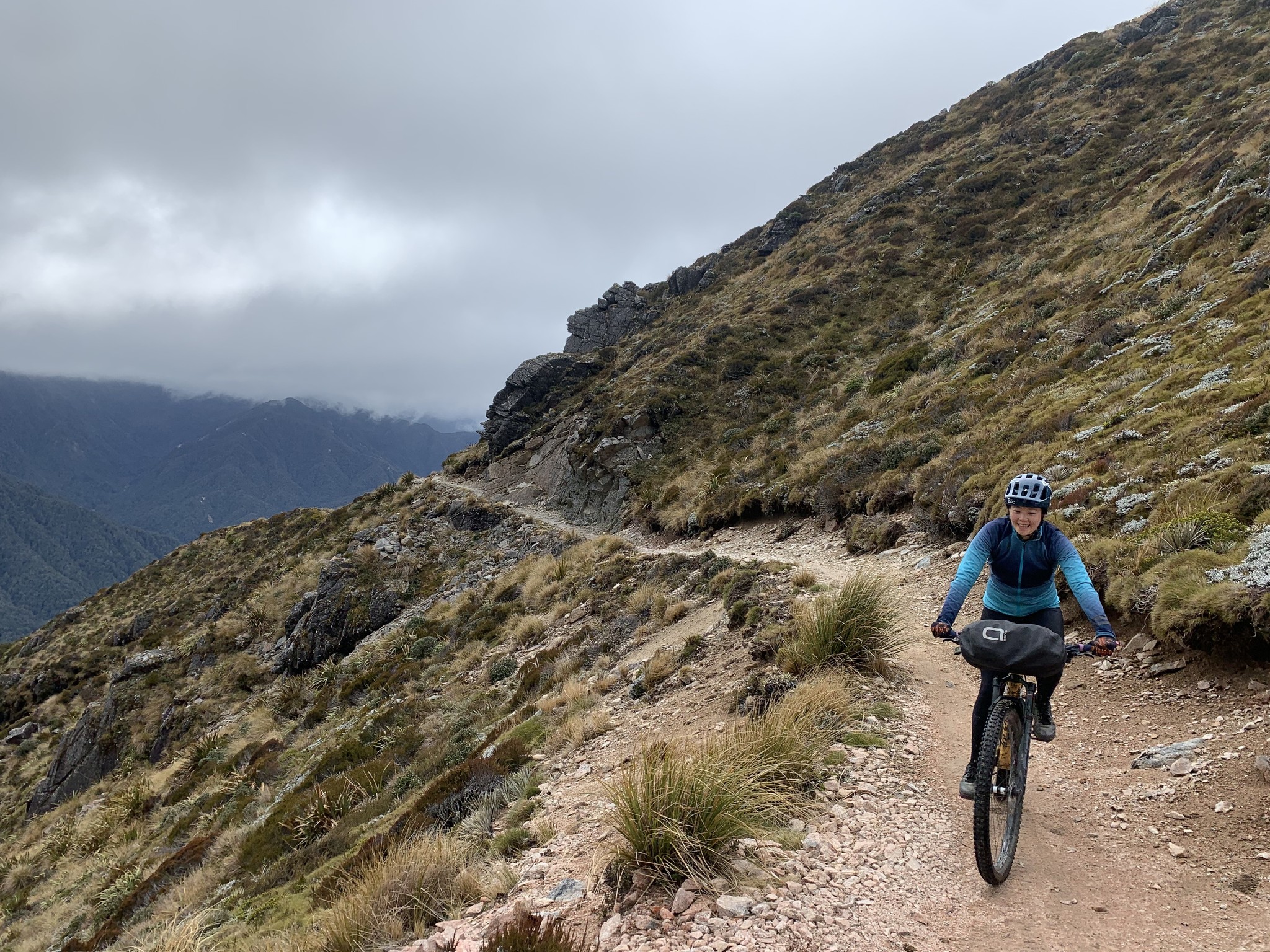 KIT
Specialized Baselayer
Machines for Freedom Long-sleeved jersey
Specialized Element 1.0 Jacket
Specialized RBX Comp Thermal Bib-Tights
Specialized 2FO Flat Shoes
Specialized SL Tall Socks
Fist gloves
POC Tectal Spin Helmet
SUPPLIES
Water
First Aid Kit
Garmin Inreach mini
Gemini bike light (900 lumens)
Specialized Deflect H2O Pak Jacket
Kathmandu Puffer Jacket
Go Native Mashed Potato Sachet
Go Native Chicken Italiano
Bike repair kit (Tubes x2 per bike, derailleur hanger, hand pump, tyre levers, chain breaker, multi-tool)
Website by The Bold