My First Roadie Season
The roadie season is rounding up for winter, so we've asked one of our newest roadies, Charlotte,  to talk us through her first season. We first met Charlotte at our Women's Ride Month in October and it has been a pleasure to watch her grow and progress so quickly in the sport.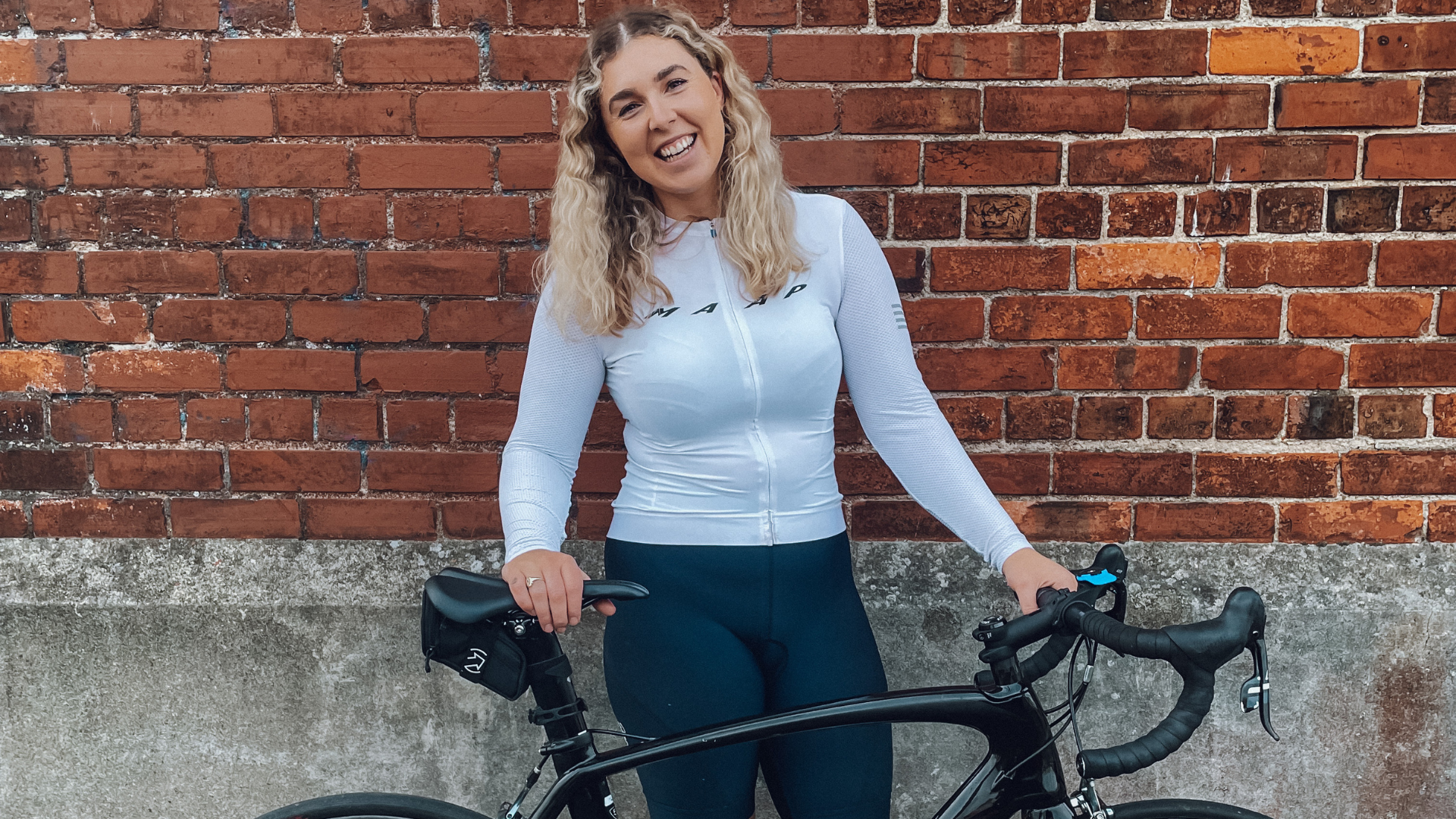 The roadie season is rounding up for winter, so we've asked one of our newest roadies, Charlotte,  to talk us through her first season. We first met Charlotte at our Women's Ride Month in October and it has been a pleasure to watch her grow and progress so quickly in the sport.
We can't wait to see what next season has in store for you Charlotte!
How did you get into road cycling?
One Saturday morning last January (2021) my friend Abby and I decided to throw caution to the wind and just got out there and gave it a go. She had a couple of road bikes in the garage, and we headed off down the harbour track. I think on that first ride I was sporting some R&R sport cycling shorts (almost vintage now), so it had definitely been a while since I had been on a bike but I was hooked! About a month or two later I realised I was looking a bit funny on a 52' and upgraded to my first road bike - a Specialized Dolce. Then in October, Cycle World held its annual Woman's Ride Month; there were some awesome women talking about how cycling was a big part of their lives and also how it had changed their lives, which was very inspiring. Some equally cool group rides and events were going on throughout the month as well. By November, I was itching to go faster, I was the proud new owner of a Specialized S-works Venge (dream machine). I was starting to do some strange things like wake up before the sun just to get a few kms in. Then bikes started moving indoors, I became far more interested in which direction the wind was blowing and if you didn't Strava it - did it really happen? A few friendly faces were starting to become familiar and before I knew it, I was on the starting line of Monday Night Racing alongside some other excited albeit nervous gals (shoutout to Tom & Paula for showing us the ropes).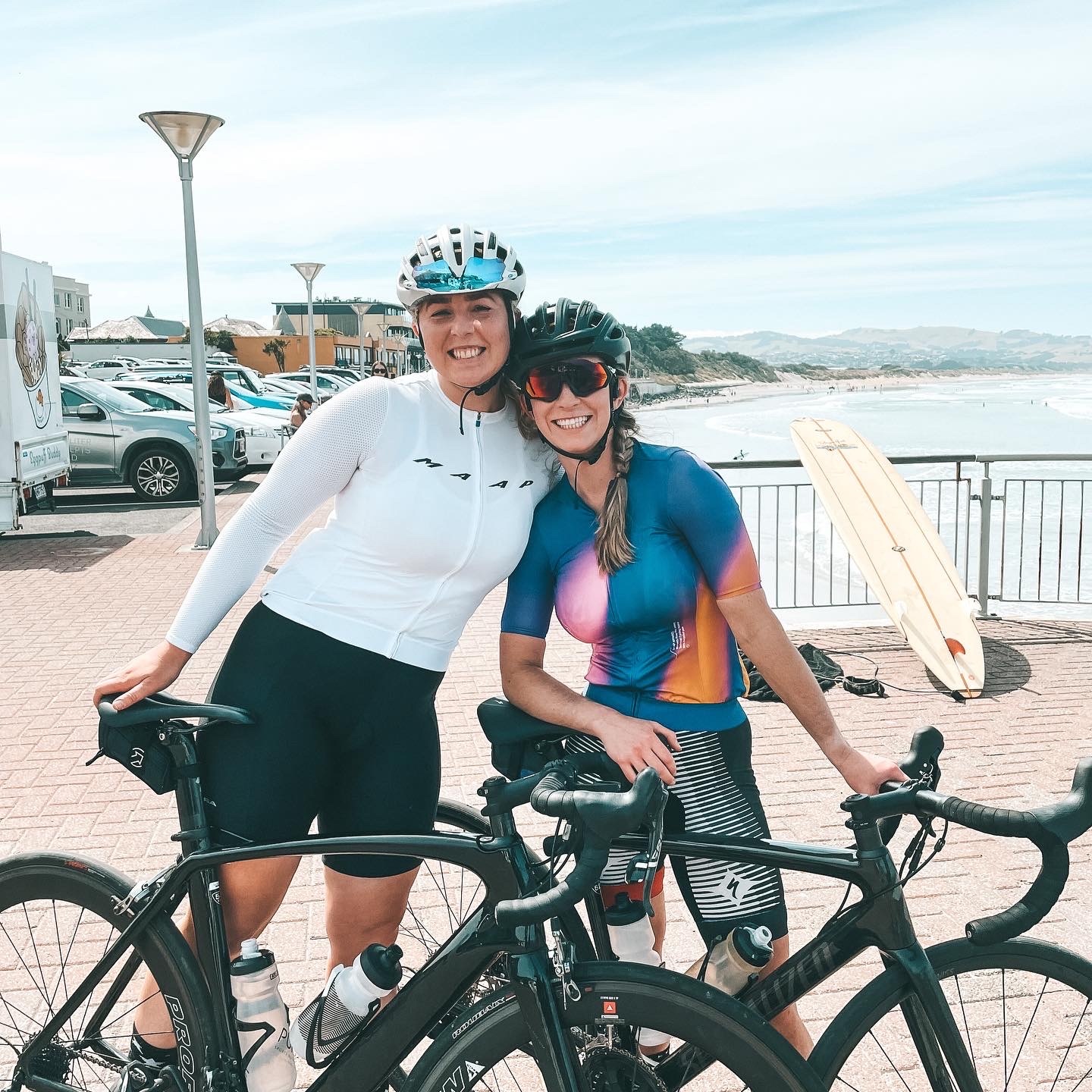 What is your favourite route in Dunedin?
We are so lucky here in Dunedin, you can head off in any direction and find yourself amongst some beautiful scenery. I'm learning to love the hills and what better reward after a climb than some epic views! It's tricky to pick a favourite road route but, Friday morning with the blast crew heading along the harbour track right on sunrise never fails to remind me how lucky I am to live where I do.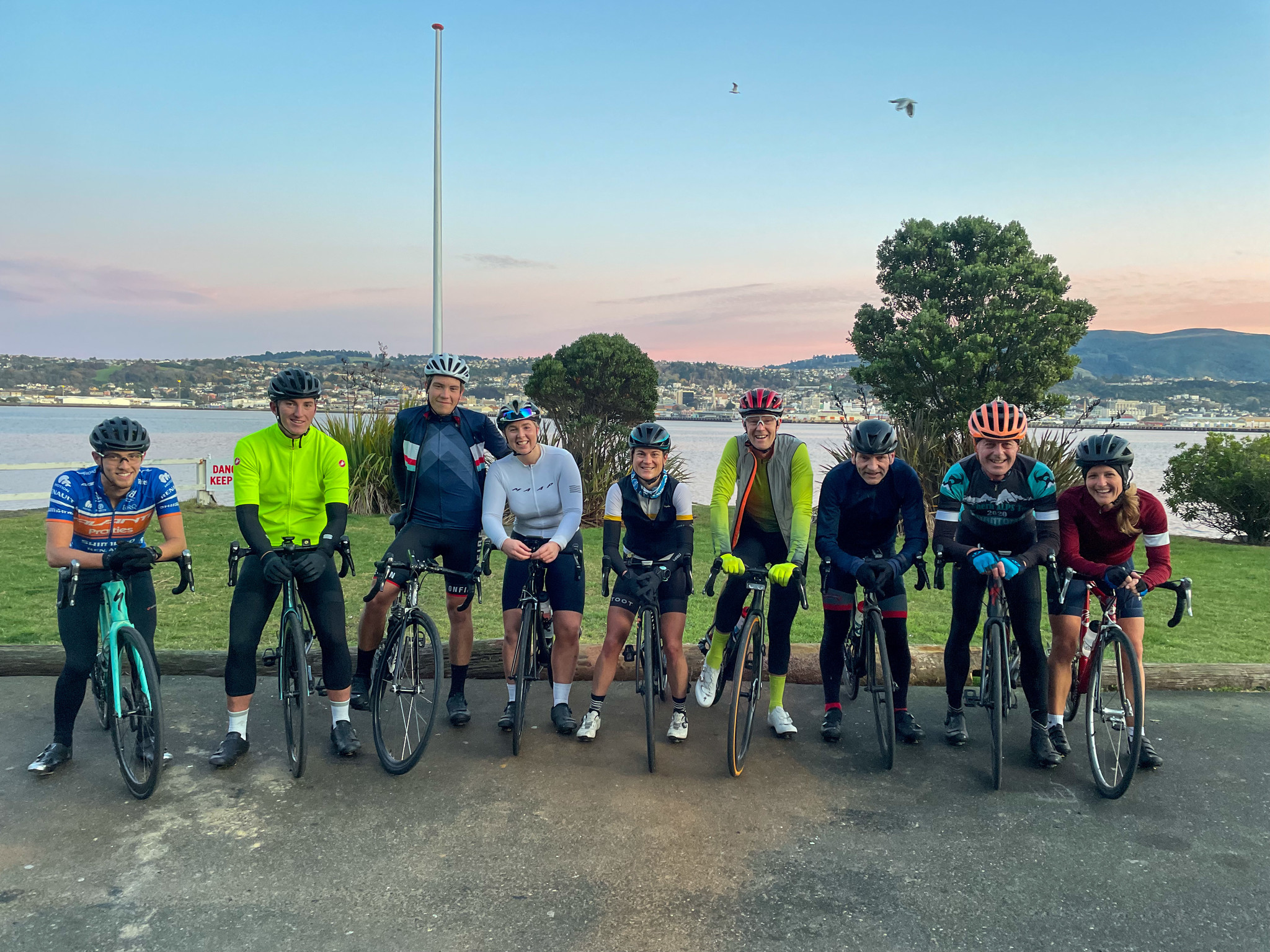 What other doors has road cycling opened for you?
In January this year, the Woman's Ride Club organised a 'have a go day' at the Velodrome, I didn't even know Dunedin had a Velodrome! It was pretty cool to see Claire, Karen, Pearl and the guys out there absolutely killing it on the track, and I loved every minute of riding round in circles. To some, the prospect of a fixed gear and no brakes at 50-60km/hr (sorry mum) sounds absolutely terrifying but there is no feeling quite like it. I've also participated in research on female performance in sport and have recently put my running shoes back on and signed up for the Queenstown half marathon in November.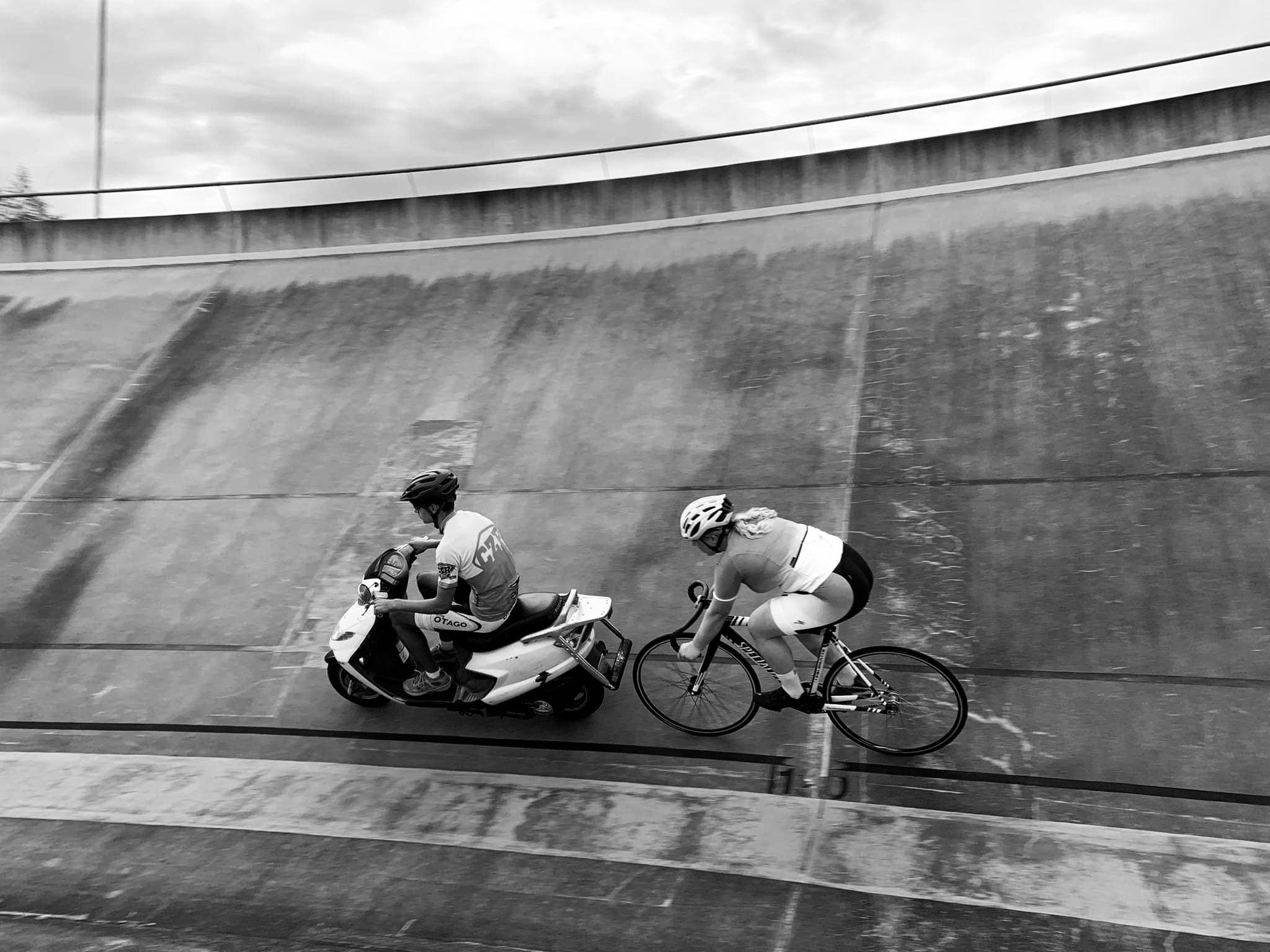 What have been your greatest cycling achievements?
I'm still relatively new to it all and only getting started! I don't think great achievements necessarily require extraordinary abilities, if you apply extraordinary persistence then you'll start moving in the right direction.  One year ago I couldn't clip my feet into the pedals, now I am cycling 600-800 kms a month, alongside working nearly full time as a nurse and completing my masters.
It takes a fair bit of courage & tenacity to A. Enter and then B. Turn up to races when things are new and unknown! I am just stoked to have ridden some fun races, learnt a thing or two and crossed the finish line alongside some phenomenal & supportive people.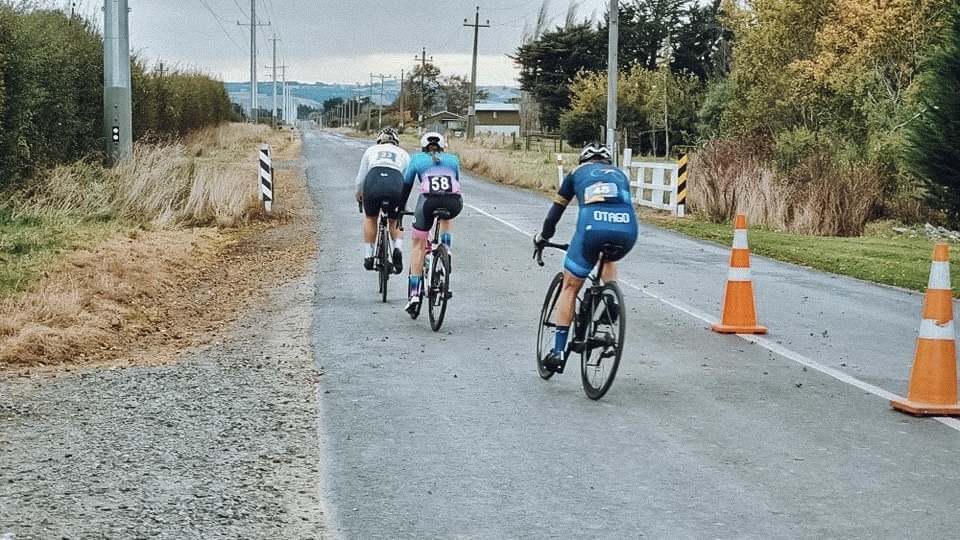 How are you going to train over winter?
Layer up until the elements tell me it's time to head indoors! At the moment the weekly cycling schedule looks like a part-time job (a fun one at that!). I might take a week or two off to recuperate but I'm hoping to keep making the most of the sunny winter days and build some strength in the gym. We are heading to Invercargill to make use of their indoor track over winter so that will be lots of fun.


What are your goals for next season?
This season has been great in learning the ropes, trying out a few different things and seeing where I need to put in some work over winter. I would love to see how far I can push myself with track cycling, there is a lot to learn but I have an awesome group to train with. I hope to compete in some club events and perhaps set the New Zealand track nationals as a goal for 2023. I've loved the cycling Otago racing calendar and will definitely be back next spring to build on this season's efforts.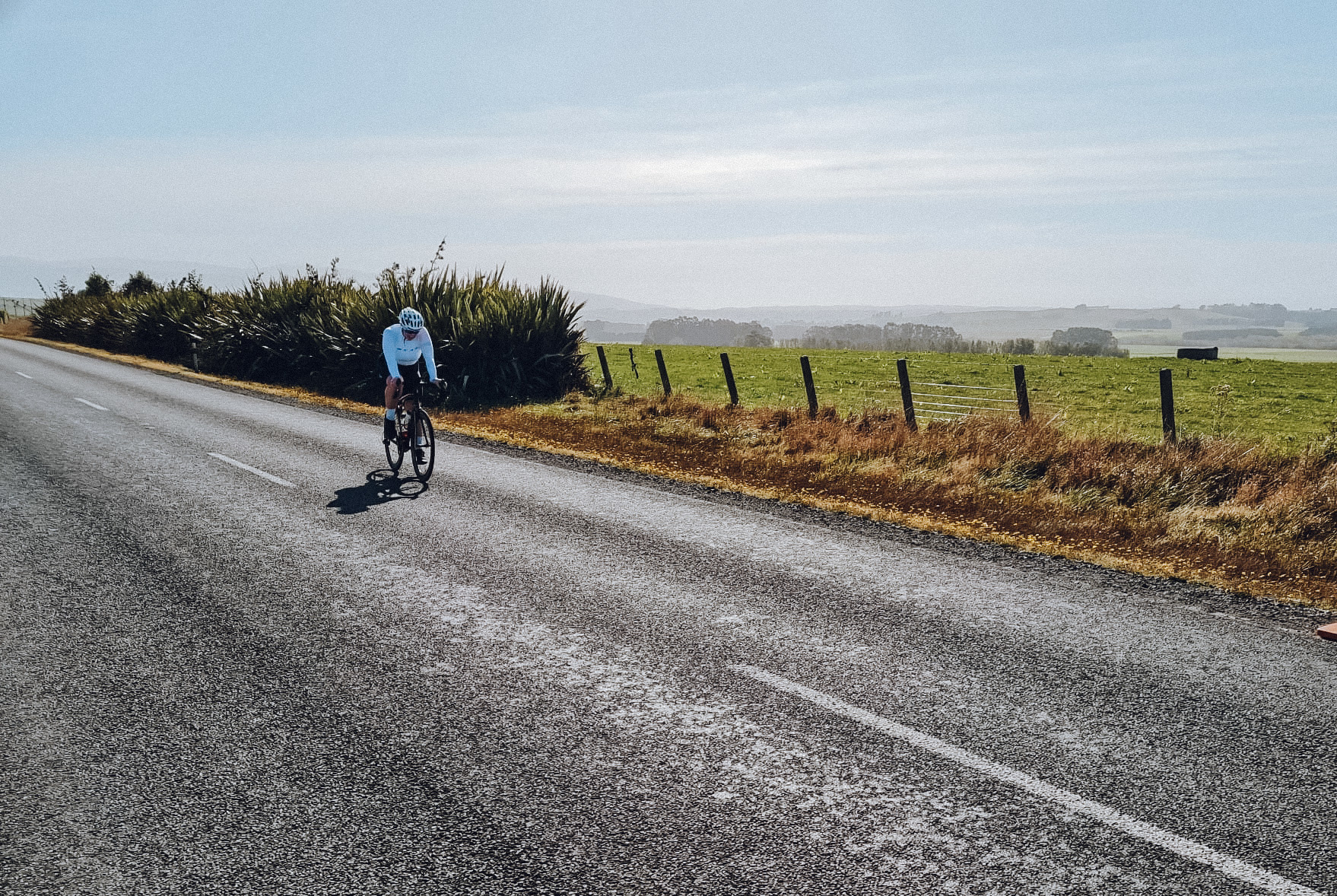 What tips do you have for anyone who is wanting to get into road cycling?
Get out there, find your people and have fun! It's cheesy but cycling has changed my life. I'm happier, healthier and have made some amazing friends. There is nothing that an hour or two on the bike can't fix, it gives you time to think and gain perspective on things. Pop your nose into Cycle World - no question is a dumb question there (trust me) find a regular bunch ride and get in touch with Cycling Otago to see what events are coming up. My top tips: Get a proper bike fit, always carry the essentials (learnt that one the hard way) and never stop working on getting that tyre on and off!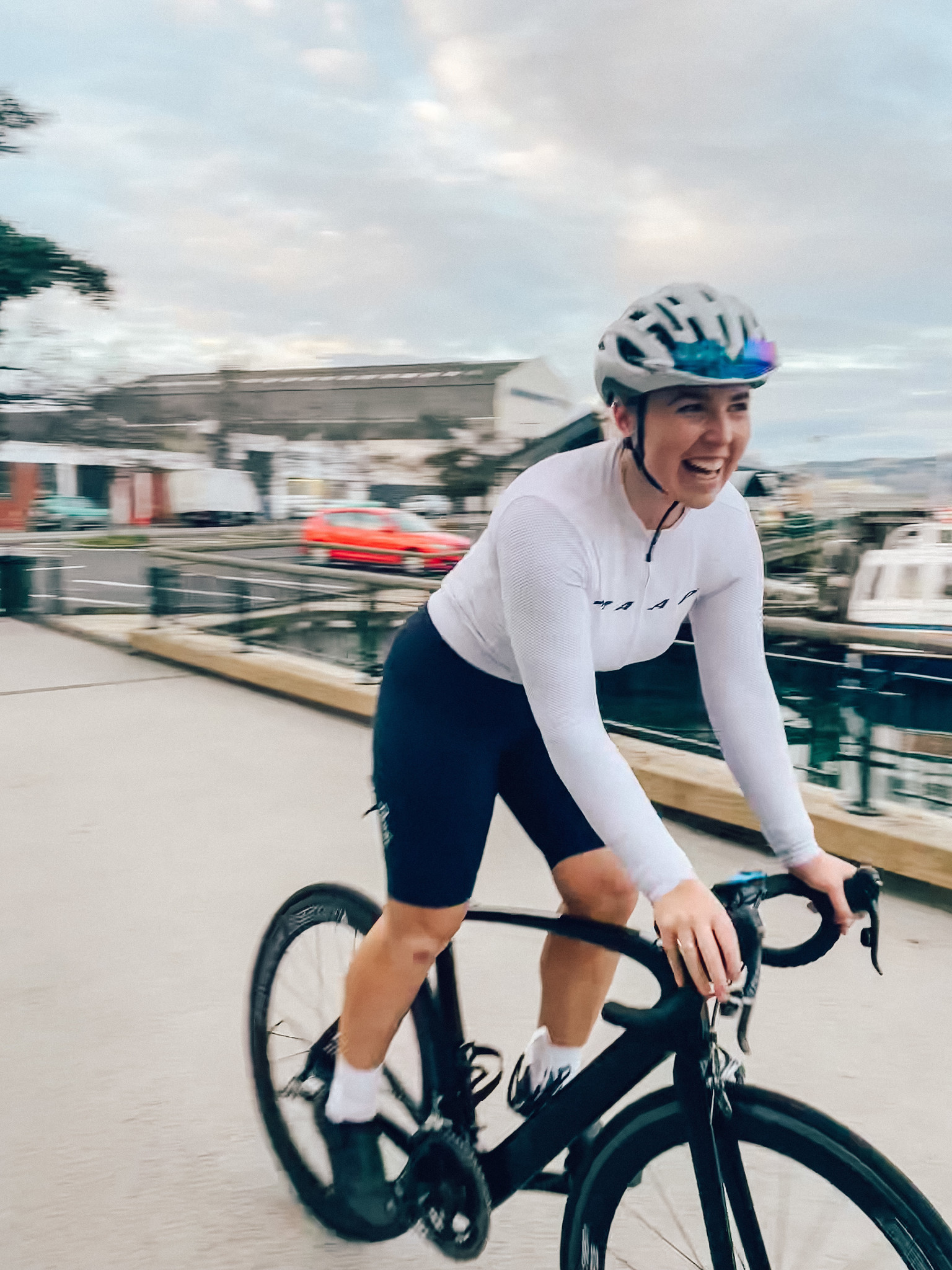 And not forgetting...
Thank you to all the people that have and continue to support & encourage me; Family, friends & colleagues, the OG women's ride gals, track family, blast crew, Monday Night Racing, Paul and the team at Cycle World (including Gav for my endless non-technical, technical questions and his patience). Also Cycling Otago, Dudstown wheelers, Yvette Latta, Blair Martin and everyone else that I've ridden with, who's lent me something, changed a tyre or who's imparted some knowledge and wisdom! A few words of encouragement can make the biggest difference and I couldn't do any of this alone.
Website by The Bold