Meet our Ambassador - Michaela Rogan
"I owe a lot to the cycling community here in Dunedin – it's such a welcoming and supportive environment and it's really what fostered my love for the sport."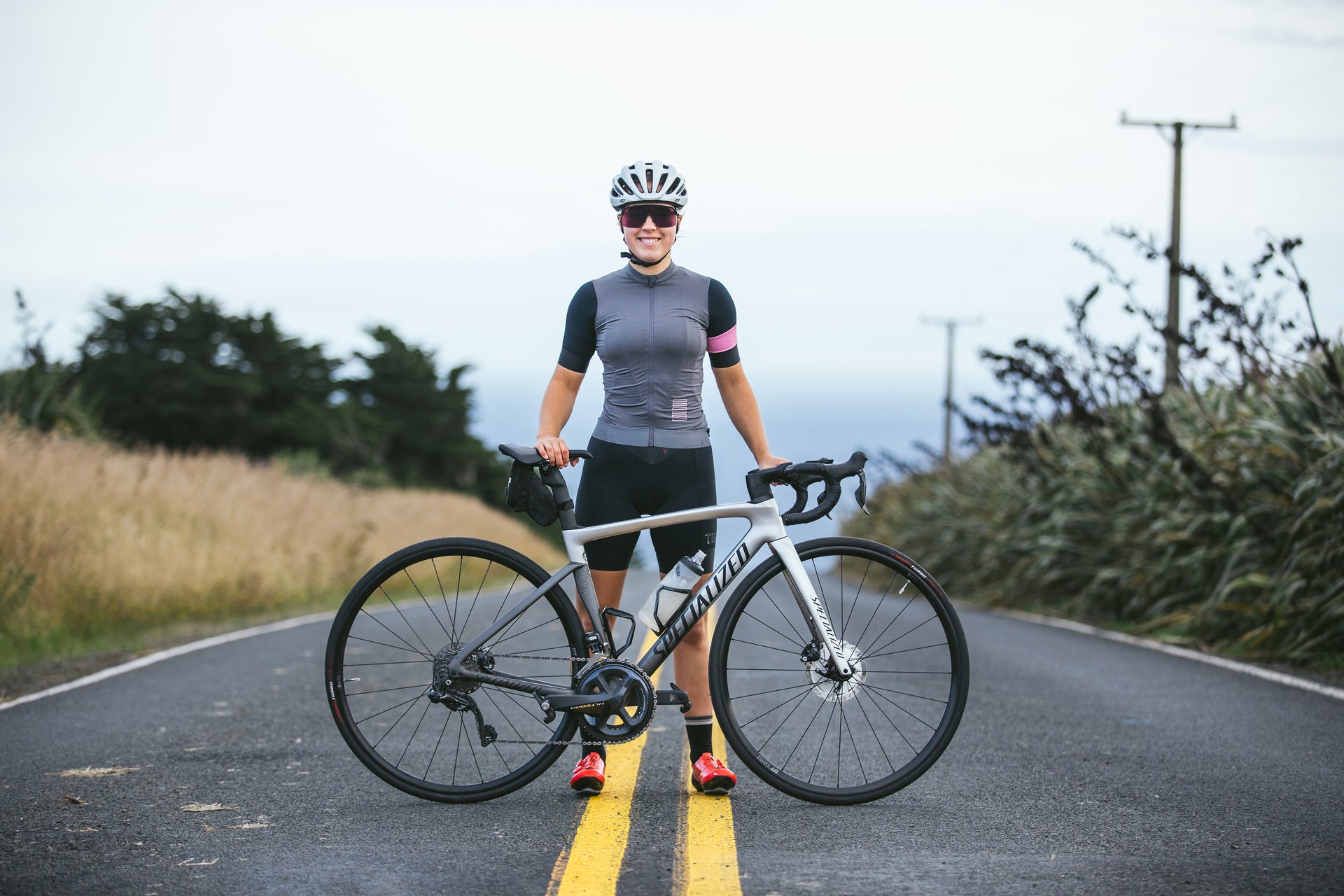 We would like to welcome Michaela Rogan to our team of ambassadors.
We're very excited as Michaela will be representing the roadies and is really keen to be more involved with the community, especially within the Womens ride scene.
"It's really exciting to see what CycleWorld have been doing to develop women's cycling in Dunedin recently - there is a real sense of community and female presence in the sport growing, which is awesome."
She hasn't been racing for too long but she's going from strength to strength, racing in the age group nationals earlier this year and coming away with third in the senior women.
Michaela was born and raised in Wanaka so grew up on bikes, going to the local mountain bike trails as a kid. She moved to Dunedin to study Human Nutrition at Otago University and explains whenever she's not eating, sleeping or training she's studying "it's a finely tuned operation". It wasn't until she got to Dunedin that she took up long distance triathlons but due to a recurring running injury she began biking more and this year I decided to make the switch from triathlon to road cycling, started getting coached, and has "been loving every minute of it."
What do you like about the cycling community in Dunedin?
"I owe a lot to the cycling community here in Dunedin – it's such a welcoming and supportive environment and it's really what fostered my love for the sport. There's a really great club scene that caters to all ages and abilities, and everyone is always willing to help out, give advice and make you feel like you are a cyclist, no matter your level. My first introduction to road racing was the club MNR series a couple years ago: I had no idea what I was doing but someone gave me a ride out, pinned a number on me, showed me the ropes and I was absolutely fizzing afterwards! It's hard and fast, there's good banter and it's a great environment to give it a go. I've learnt so much and met some awesome people through the local groups rides as well - cycling can seem like quite an intimidating sport, but the people here make it anything but."
What's your favourite local/Dunedin route and why? 
My favourite longer ride would probably be out to Karitane – a bit of an escape from the city, a stunning ride along the coast and a decent amount of climbing. But for something more central it's hard to beat the Highcliff loop, and I do have quite the soft spot for North road, which is where I end up doing most of hill repeat sessions.
What Bike/s do you ride and why?
Paul set me up with a Tarmac SL7 at the end of last year and I still can't really believe I own such a nice bike! It is an absolute dream to ride - it's speedy, aero, comfortable and handles well, and is pretty darn sexy (and I love my disc brakes and Di2). I walked into CycleWorld at the end of last year not at all intending to buy a road bike - I was at a bit of a crossroads with triathlon and a TT bike was actually next on the wishlist – but when Paul proposed the idea of this bike I just couldn't get it out of my head. 
I'd put my old second-hand specialized rig through it's paces the past few years, and this was quite the step up, but it is my absolute pride and joy and I couldn't be more stoked with it.
Welcome to the family Michaela, it's amazing to have you on board!
Website by The Bold