Get to Know Gavin
"When you don't see me on my Vado I'm hiding out at the local ice rink playing ice hockey or in the kitchen baking cakes."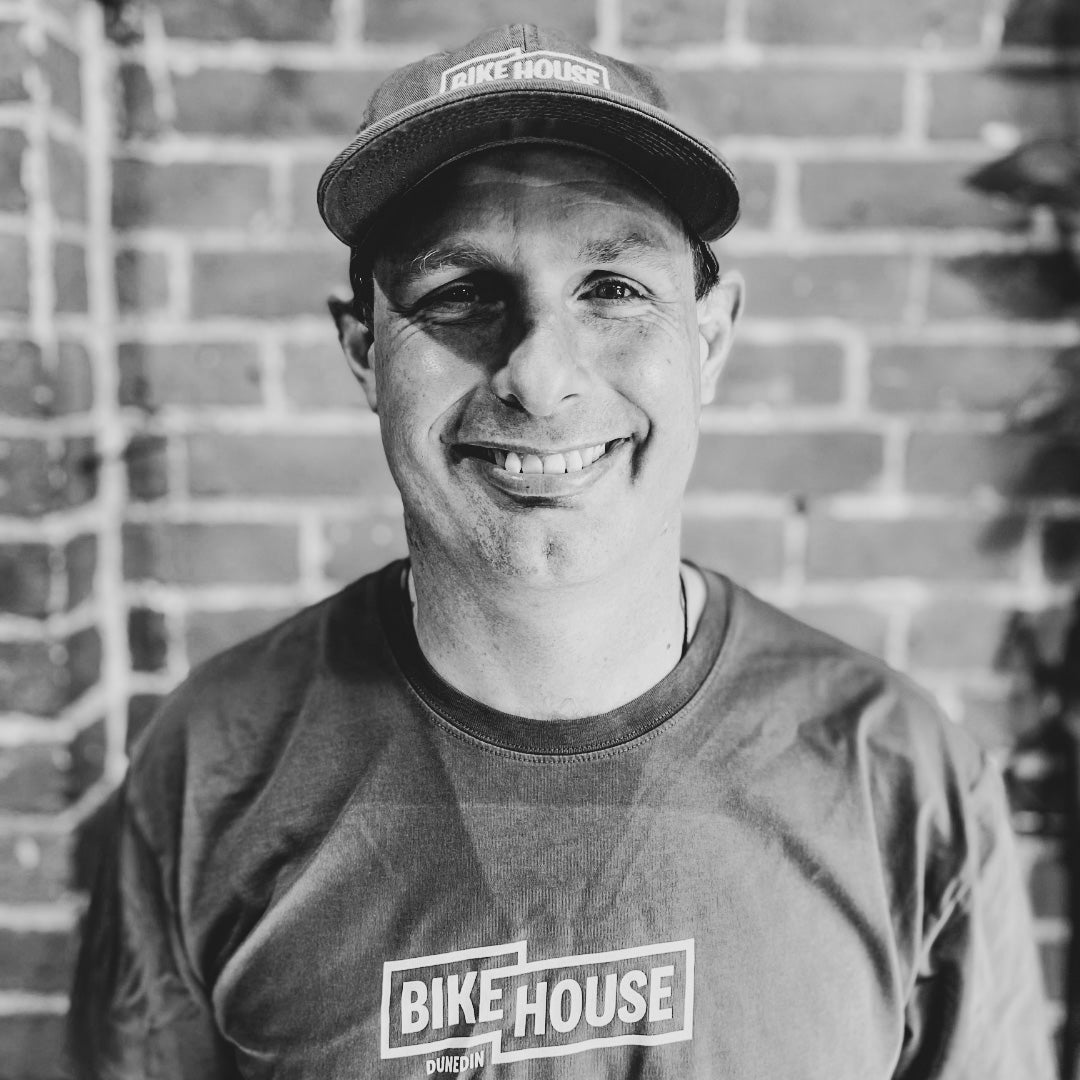 I've been in the industry for 25yrs, Bike House is the 3rd shop I've worked in. I started with Cycle City in Manukau City Auckland, yes I'm from Auckland and not from Aussie (like everyone thinks).
In 2011 my wife Kimberley and I then relocated to Perth Western Australia where I started to work for Specialized as their field rep for WA. I left Specialized when our daughter Caitlyn was born as I became a part time home daddy and started with my second employer 'Ride Advice'. 
We then relocated to Dunedin because my wife Kimberley got into medical school and I reconnected with Matt who I had met at specialized dealer events. I was lucky enough to get a job at Cycle World as a bike builder and haven't left transitioning from bike builder to mechanic and now service writer. 
My favorite part of my job is answering all those silly questions people think they are asking, there are no silly questions when you are learning something new! The more you ask, the better we get to know how people ride their bikes. I love offering advice and educating our customers on understanding the maintenance side of their bike.
I love speed on the bike hence why I got into road riding, nothing feels better than drafting. These days I'm just that guy zipping down Stuart Street on my Specialized Vado at a speed I won't mention.
When you don't see me in the shop or on my Vado I'm hiding out at the local ice rink playing ice hockey or in the kitchen baking cakes. Ice hockey has been a favorite sport of mine and I'm really excited to play my first season for a team this year. Cakes has been a hobby of mine for sometime, it started with cheesecakes then rolled into birthday cakes. Kimberley even entered me into the NZ bake off tv show where I made it to the final round of interviews. 
My 3 top products:
1 - Specialized Rockhopper Elite, great balanced bike and well spec, really worth the extra money
2 - Basil MIK product, with the Vado having a MIK rear rack, Basil offer great product that is easy to use and super secure by a click of a button.
3 - Shimano glasses, comes with a spare clear lense for those dark and wet days 
Website by The Bold