Behind the scenes of the Pivot video
We caught up with the crew who rode in our Pivot video; they talked about all things Pivot bikes and what they love about our Dunedin trails.
Dunedin Trails Never Felt so Good.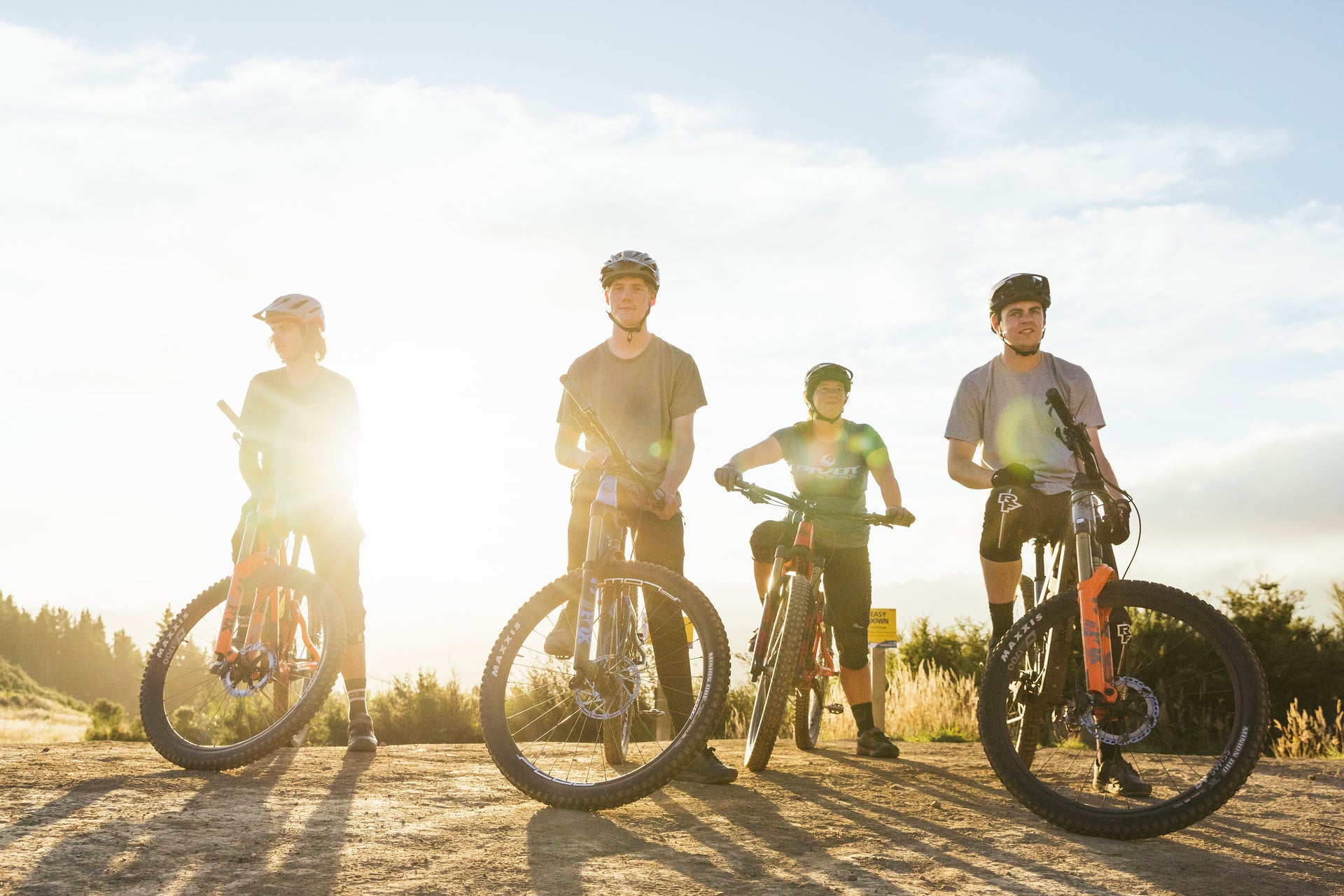 We caught up with the crew who rode in our Pivot video; they talked about all things Pivot bikes and what they love about our Dunedin trails.
Pivot is a high end, award-winning mountain bike brand, founded by engineers who are influencing a whole new generation of mountain bike design. When it comes to the brands we work with, we are very particular about who we choose. We take our time and decide based on quality, brand fit and, of course, the stoke.
Dunedin Trails Never Felt so Good.
What Pivot Bike did you ride for the film and what did you like about the Bike?
Nat
Mine was the Pivot Firebird. It was a super capable bike that came alive at speed. Incredibly stable and confidence inspiring through the rough stuff, I hardly even noticed the rocks and roots it was ploughing through!
For me (being a smaller lighter rider who's not particularly aggressive) I struggled to make it feel snappy in the corners and janky terrain, but I like slightly shorter Travel bikes (such as the switchblade) that are still capable but have a more playful handling).
Cam
I rode the Pivot Firebird. I really liked how light the Firebird was and how well it climbed, especially for an enduro bike. I had a lot of confidence in the travel and geometry when descending. I instantly felt good on the bike, it was snappy and playful while still being stable and planted at speed.
Sam Paris
The bike I had was the large Firebird.
The bike felt so plush when riding it downhills. This could partly be the fox factory suspension it was spec'd with but also a big part of it would be it's my first time riding a bike with a DW link which also helps eliminate pedal bob which makes this long travel bike a great pedaler. This allows the rear wheel to travel in a slightly different way than the more common suspension layouts making big hits/square edges less harsh. All pivot bikes are equipped with the DW link to make the ride as good as possible.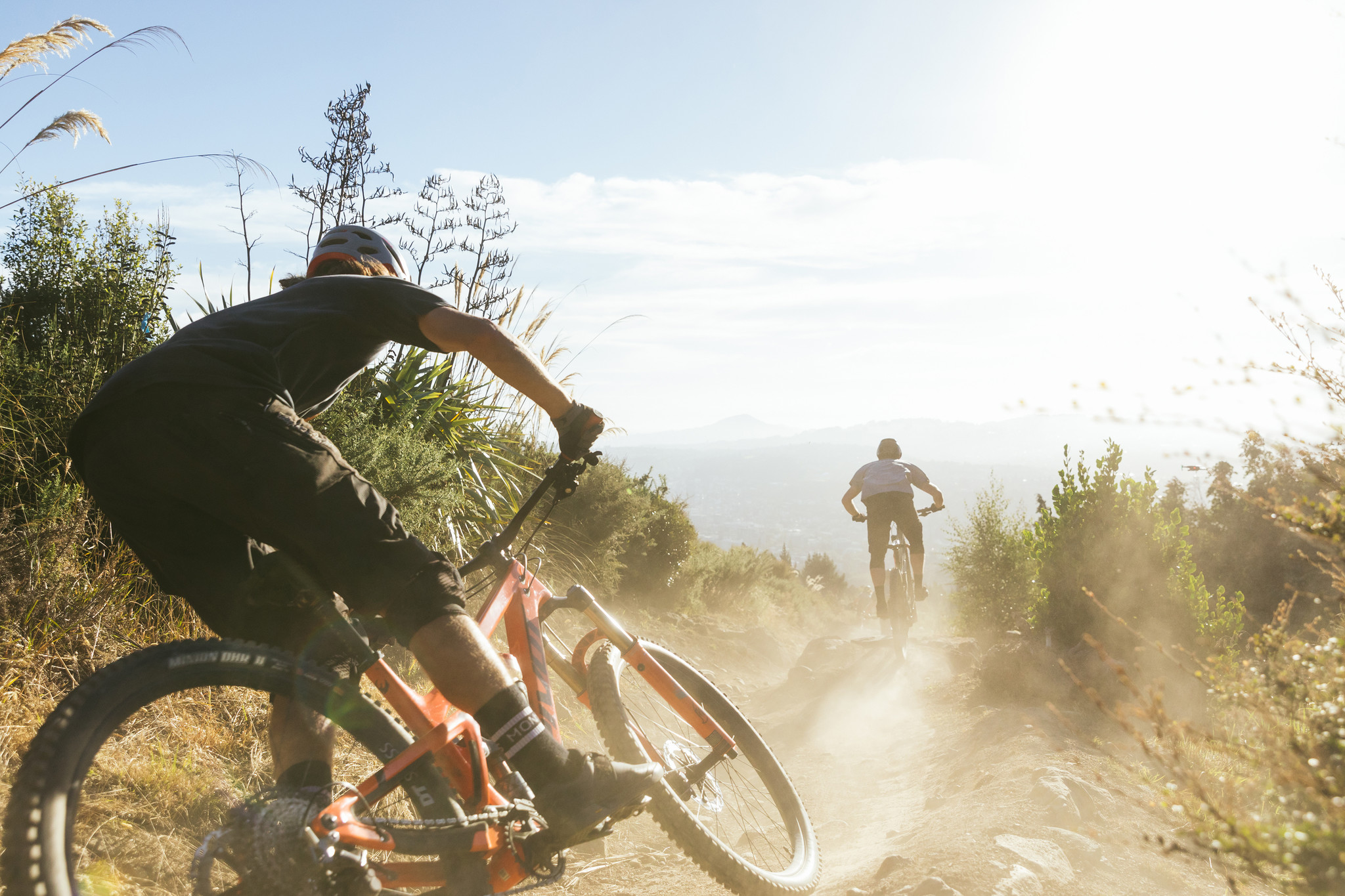 Aimee
I rode the Pivot Shuttle Full-Suspension eMountain Bike.
The power was amazing on this bike and so light for a full-powered 85Nm ebike. For someone like me, I always found most ebikes heavy and much harder to manoeuvre compared to a non-electric; but with the Pivot shuttle you get the best of both worlds – power and manoeuvrability all in one.
Sam Hope
I road my current Pivot Mach 5.5 but waiting for my Pivot Mach 6.
I absolutely love my bike! Pedals well on the uphill and super playful on the Downhill. It really suits the likes of riding Whare Flat and some of the tighter trails at Signal Hill.
Campbell
The pivot I rode was the Switchblade. I loved how playful the bike was.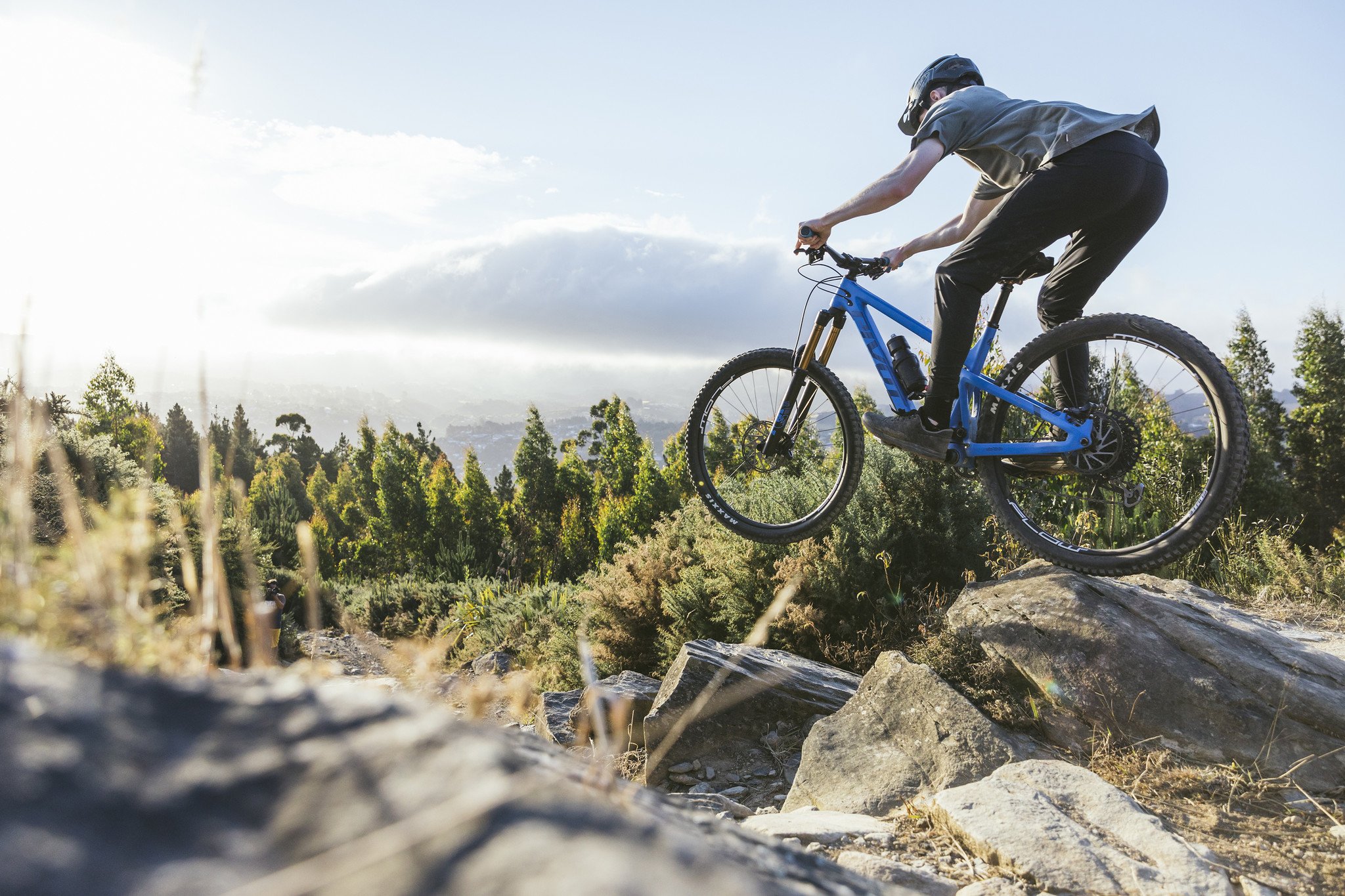 What do you love about our Dunedin Trails?
Nat
Dunedin trails are very different to those perfectly groomed, wide buttery flow trails you might see in places such as Queenstown bike park and Glendu. You really have to work the bike, it's a big physical job descending the trails here, especially the likes of the whare flat trails!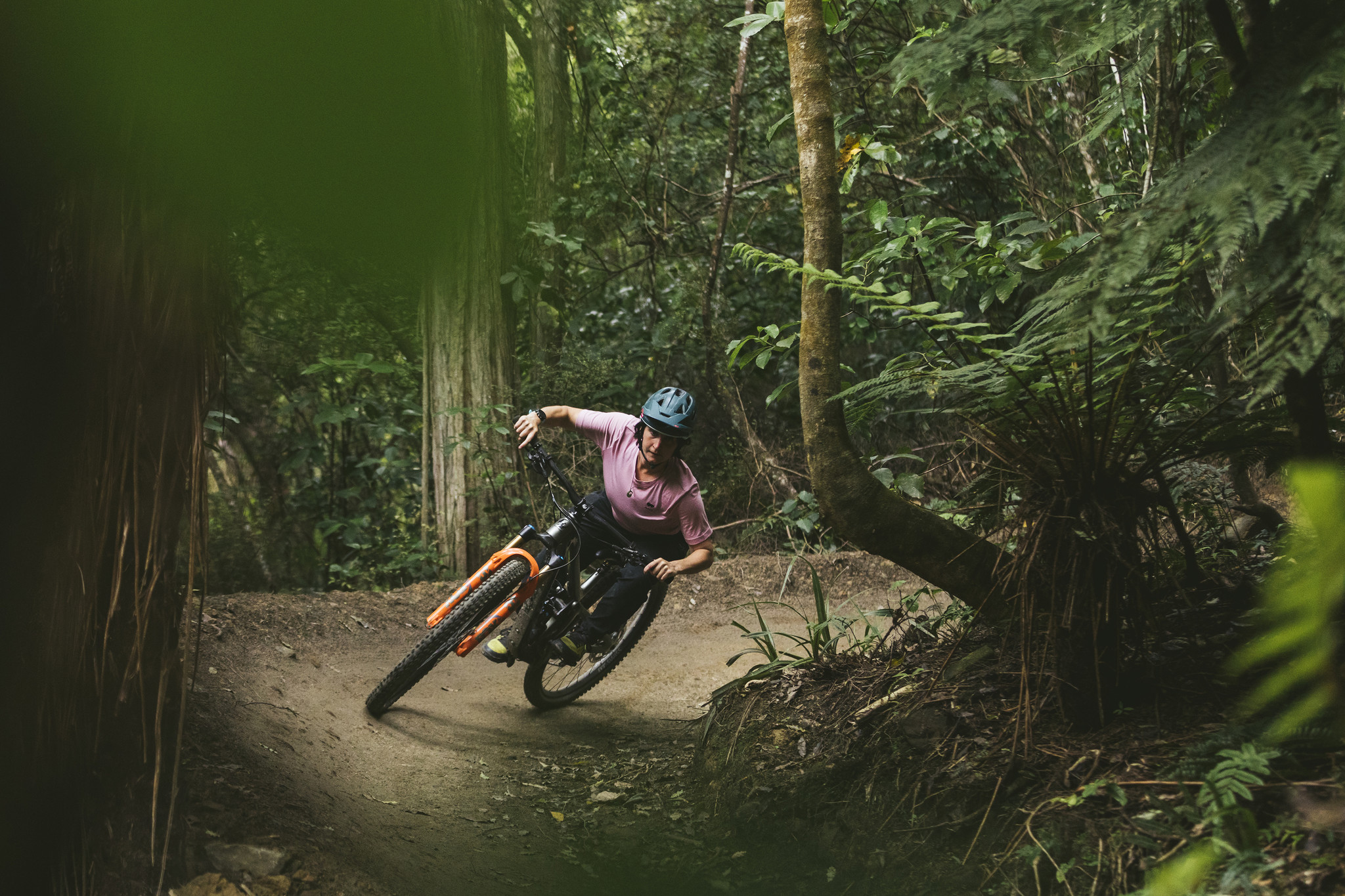 Cam
I love how we have so many options for riding, trail networks surrounding the city provide plenty of options, as well as the views from the top of Signal hill and Nicols.
Sam Paris
Signal hill is where you have the steep, rocky and rooty trails whereas Whare flat has trails built-in pine forest which tend to be a lot more loamy and less formed. Signal is renowned for its ice-like clay when it's wet making it a place for out of towners to remember if ridden in the wet. Other areas to ride are Nicols creek which holds a great climbing track to an even better depending track through natives, Bethunes gully and Wakari creek which tend to cater for beginners and xc riders. 
Aimee
Location, location location! We are spoiled for choice in Dunedin and they are so close to one another; literally 10mins to get anywhere in this city.
Sam Hope
I love all the options of places to ride in Dunedin. Signal Hill is so close to town, ideal for an after-work lap. It also has a good social scene with it being so popular and the bottom, plateau and top are great places to stop for a chat. Emersons is also very close and an ideal place for an after-ride yarn and beverage.
Campbell
I love our Dunedin trails because there is such a variety of tracks in the center of town with plenty of rocks and roots.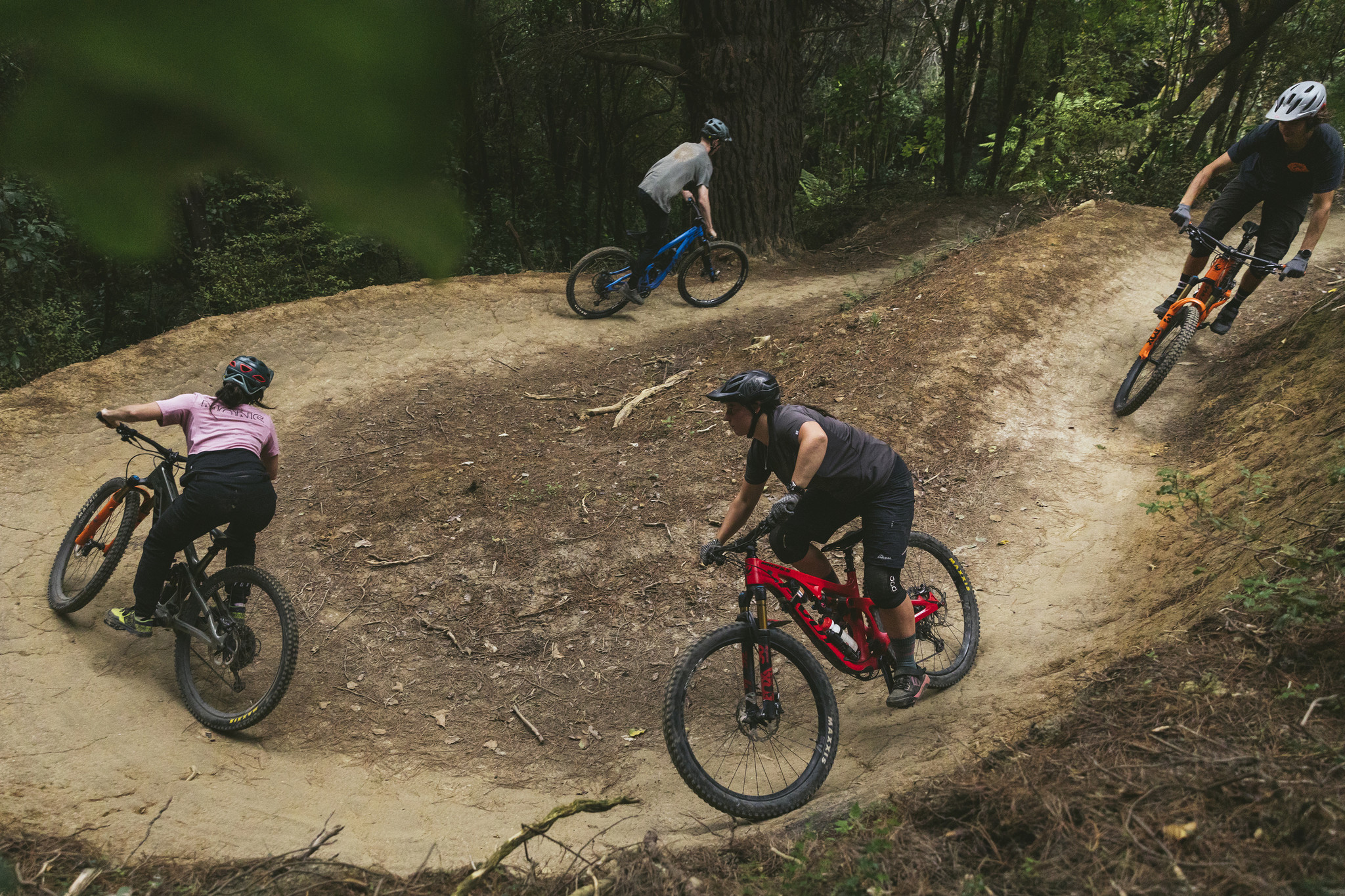 What's your favourite trail in Dunedin?
Nat
I love some of the more technical, awkward trails in dunners, anything loamy with awkward flat corners and some playful bits!
Signal hill- debacle-moustache-quarry-tunnel of love
Whare flat- bareback-rawdog.
The ultimate loamy trail is 3 little pigs to rock and Rolla- but shhhhh it's a secret ;)
Cam
They're all so good but Moustache Express onto OC is a pretty sweet Signal lap. Double Dutch and 80's bush in Whare flat.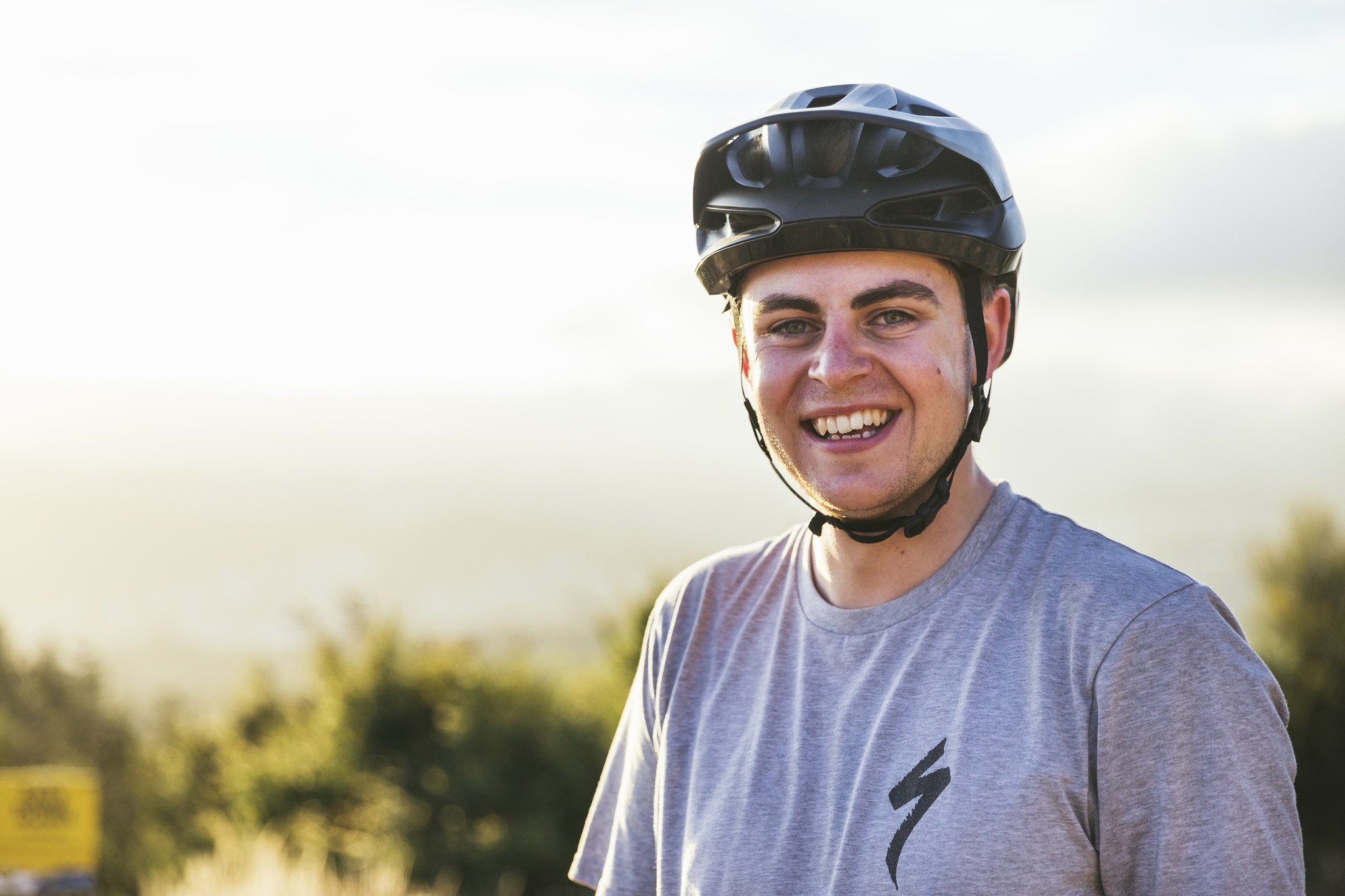 Sam Paris
My favourite track at the moment would be Te Ara Horoeka at Whare flat.
Aimee
Moustache Express - Signal Hill
Mischief Managed - Whare Flat
Sam Hope
I absolutely love Whare Flat and there are plenty of route choices. My favourite trails there are Double Dutch, 80s Bush and Tin Man - Te Ara Horoeka. The Dig Day is coming up on the 1st May. Can't wait to lend a hand and help out.
Campbell
My favourite trail would be Magnitron on Signal Hill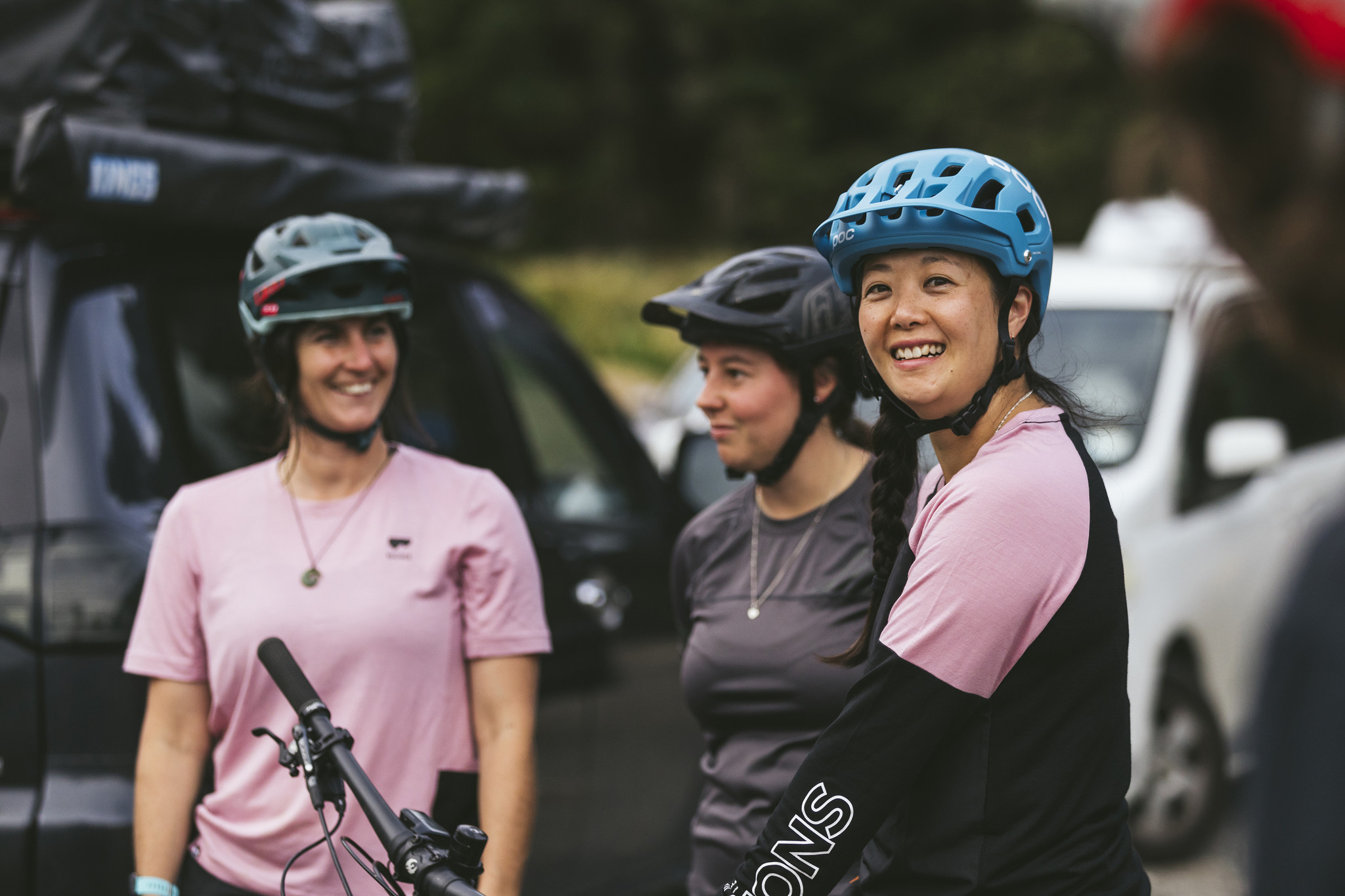 Pivot bikes are available to demo, please enquire in store.
Videographer - Matt Wood
Photographer - Jemma Wells
Riders - Nat Munns, Cam Gardiner, Sam Paris, Aimee Lai, Sam Hope and Campbell MacDade
Website by The Bold