Pivot Demo - 7th - 12th November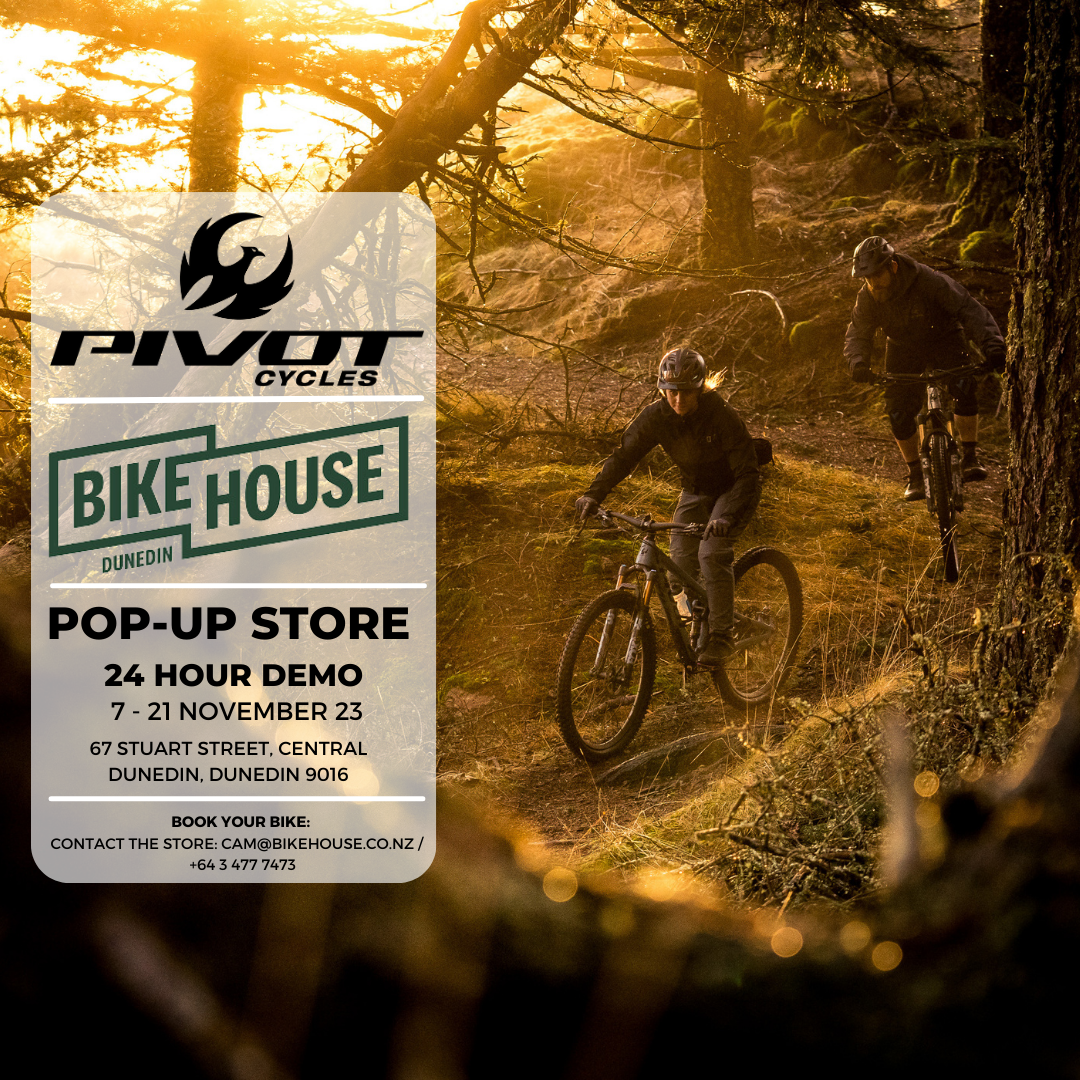 Calling all die-hard Pivot fans.
Enjoy 24-Hour electric and analog demo rides from our Pivot Pop-Up Store in Dunedin.
Location - 67 Stuart Street, Dunedin, 9016

Date: Tuesday 7th November - Tuesday 21st November
Time: 12pm
BIKES:
Electric
Shuttle AM Medium
Shuttle AM Large
Shuttle LT Medium
Shuttle LT Large
Shuttle SL Medium
Shuttle SL Large
Analog
Trail 429 Medium
Trail 429 Large
Switchblade Medium
Switchblade Large
Firebird Medium
Firebird Large
Shadowcat Small
BOOK YOUR BIKE >>
Email: cam@bikehouse.co.nz
Phone: +64 3 477 7473
T&Cs
- Must be 18+
- Valid credit card needed to release the demo bike.
- Arrive 30 minutes early for Bike setup.
We look forward to seeing you there!
DON'T FORGET TO BRING YOUR OWN PEDALS!
Website by The Bold